After plunging below $26,000, Bitcoin regained some stability in Asia on Tuesday. Ether also slipped but stayed above $1,600. Most of the other top 10 non-stablecoin cryptocurrencies saw slight losses, with Polygon's Matic being the worst performer in this bear market. 
CoinShares, an alternative asset manager, reported a $55 million withdrawal from digital asset investment products last week. Analysts attribute the negative sentiment to the lack of progress on U.S. Bitcoin ETF applications.
Crypto Market Continues Its Downward Trend
Bitcoin barely changed in the last 24 hours, trading at $26,133.35 in Hong Kong, according to CoinMarketCap data. The cryptocurrency extended its weekly decline to 11.12%. It hit a low of $25,846.09 after midnight but recovered to above $26,000 later. 
Crypto markets remained static as traditional markets started the week on a positive note. Last week's sharp volatility and price drop spooked many investors, who now need more than a positive mood to boost crypto markets.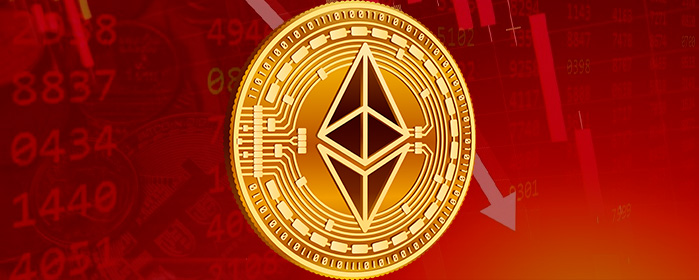 In addition to Bitcoin, Ether also experienced a decline, falling 0.84% to $1,667.73 and recording a 9.55% loss over the past seven days. All other top 10 non-stablecoin cryptocurrencies also saw losses over the past 24 hours, with Polygon's Matic token experiencing the largest decline of 3.53% to $0.5589, resulting in a weekly loss of 17.81%.
Bitcoin-linked investment products accounted for the majority of last week's outflow, totaling US$42 million. Ethereum, Polygon, Litecoin, and Polkadot also saw outflows, while XRP-linked inflows amounted to US$1.2 million.
The value of all cryptocurrencies combined dropped by 0.62% in the last 24 hours, reaching $1.05 trillion. Meanwhile, the amount of crypto trading rose by 35.31% to $29.31 billion.
Last week, OpenSea, one of the largest NFT marketplaces in the world, announced that it will no longer enforce creator royalty fees starting from August 31. However, the platform will continue to charge a 2.5% fee for every transaction. Prices are falling as sentiment reaches its lowest point this year.