The creator of the Mutant Ape Planet (MAP) non-fungible token (NFT) collection, a copycat of the well-known Mutant Ape Yacht Club NFT collection, has been detained and accused of fraud for allegedly pulling a $2.9 million scam.
Aurelian Michel, a 24-year-old French national who resides in the United Arab Emirates (UAE), was detained on the evening of January 4 at John F. Kennedy International Airport, according to the Department of Justice's (DOJ) January 5 release.
The lawsuit alleges that Michel and other unspecified defendants exploited promises of incentives, raffles, exclusive access to other cryptocurrency assets, and the backing of a community wallet with funds to be used for marketing the NFTs to lure customers into purchasing Mutant Ape Planet NFTs.
Authorities claim that project developers made ambiguous claims about securing "metaverse land" for the NFT project. Instead, it is alleged that Michel used millions of dollars' worth of the cryptocurrencies belonging to the NFT buyers for selfish enrichment.
The accused offered 9,999 graphics of mutant apes that were minted beginning on February 4 in an effort to capitalize on the larger ape-themed NFT craze in 2022. The NFTs, which are issued on the Ethereum blockchain, cost roughly $468 apiece when the collection was released, according to the US.
Mutant Ape Planet (MAP's) Developer Blaimed the Community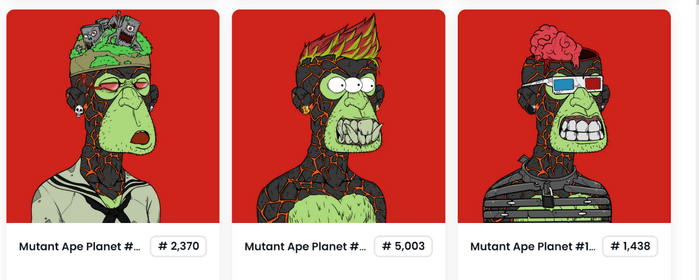 However, the DOJ also states that Michel acknowledged the fraudulent "rug pull," but blamed the community of NFT buyers for his conduct, claiming,
"We never intended to rug, but the community went way too toxic," in a social media conversation with current and potential buyers.
"Michel can no longer blame the NFT community for his criminal behavior," Thomas Fattorusso, acting special agent-in-charge from the Internal Revenue Service-Criminal Investigation, said in the statement. "His arrest means he will now face the consequences of his own actions."
Although Mutant Ape Planet's website is currently down, information gotten from OpenSea states that MAP is a collection of 6799 unique mutant apes. They assert that each Mutant Ape Planet (MAP) grants its owner access to an exclusive community and offers a variety of benefits and experiences.
The floor price was 0.05 ETH at the time of release in early 2022, and at press time, it had decreased by nearly 80% to 0.01 ETH.
The initial court appearance for Michel was set for yesterday, Thursday afternoon, before U.S. Magistrate Judge James Cho of the Eastern District of New York (EDNY). However, there hasn't been any information made public about what happened after his court appearance.