The crypto market is known for its volatility and unpredictability, which can make it challenging for investors to navigate. However, some savvy players have found a way to hedge their risks and take advantage of opportunities by using stablecoins. These are cryptocurrencies that are pegged to other assets or currencies, such as the US dollar, and offer a stable value regardless of market fluctuations.
Stablecoins have several benefits for crypto whales, especially in times of market turmoil. First, they allow them to preserve their capital and avoid losses from price swings. For example, if a whale wants to sell their Bitcoin at a high price and buy it back at a lower price, they can use stablecoins as a medium of exchange without exposing themselves to fiat currency risks or fees. 
Second, they enable them to diversify their portfolio and access new opportunities in the crypto ecosystem. For instance, some stablecoins, such as DAI, are decentralized and algorithmically backed by other crypto assets, which can offer higher returns and lower risks than traditional stablecoins. 
Third, they facilitate their participation in the growing decentralized finance (DeFi) sector, which offers various services such as lending, borrowing, trading, and earning interest on crypto assets. By using stablecoins, whales can access these services without giving up their custody or privacy.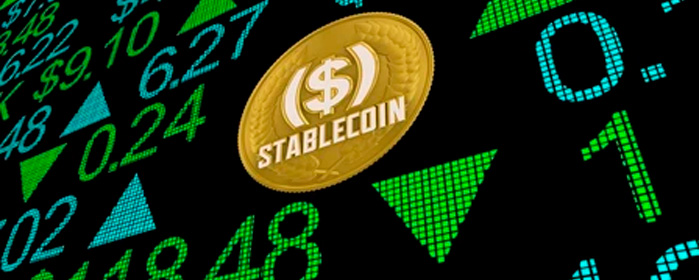 According to various blockchain data sources, crypto whales have been accumulating stablecoins at an unusual rate in the past year. This suggests that they are preparing for the next bullish market phase and waiting for the right moment to buy more crypto assets at a discount. 
The Ups and Downs of Stablecoins in 15 Months
Among all stablecoins, USDT has witnessed the highest accumulation, followed by USDC, BUSD, and DAI. Moreover, the average age of coins held by whales and sharks has been steadily increasing, indicating that they are holding them for longer periods without liquidating them.
The market cap of stablecoins peaked at $164.29 billion in May 2022, before the Terra ecosystem, which supported several Coins, collapsed. At that time, USDT was the dominant one, with a market share of almost 50%, or $80 billion.
The collapse of the market has hurt the value of stablecoins, which have seen their market cap shrink over time. However, USDT stands out as an exception to this trend, as it has maintained its peg to the US dollar and even increased its market share in the stablecoin sector.