Lookonchain reports that following the recent market decline, ETH whales have been particularly active in selling off their assets. The downturn in the cryptocurrency market has apparently triggered fear among large investors, leading some to unload a significant portion of their holdings. 
The primary trend seems to be the dumping of Ethereum (ETH), although some whales have also parted with their Wrapped Bitcoin (WBTC) assets.
The Decline's Outcome
Lookonchain has disclosed that in the wake of the recent digital asset market correction, numerous cryptocurrency whales have "panicked" and sold off their holdings. One Ethereum investor unloaded almost 4,000 ETH for more than $7.3 million when the token was valued at $1,846.
Whales dumped $WBTC and $ETH in panic after the market crash yesterday!

– Whale"0x700b" dumped 150 $WBTC ($4.36M) at $29,053.

– Whale"0x01214" dumped 3,967 $ETH ($7.32M) at $1,846.

– Whale"0x390c" dumped 7,115 $ETH ($13.12M) at $1,844. pic.twitter.com/aJZrh7loXx

— Lookonchain (@lookonchain) July 25, 2023
Another parted with 7,115 ETH for $13.12 million. At present, Ethereum, the second largest cryptocurrency by market capitalization, is trading slightly above $1,855 according to data from CoinGecko.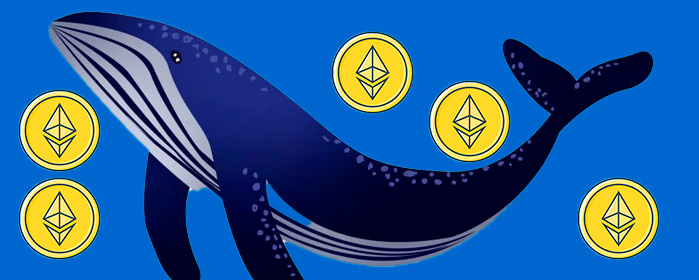 Shortly thereafter, an investor sold 16,751 ETH for nearly $31 million. The funds were then deposited into the Binance crypto exchange and $30.8 million in USDT was withdrawn. The amount was subsequently distributed to Aave and Compound via two addresses.
The sell-off was not limited to Ethereum alone. Whale "0x700b" sold 150 WBTC for $29,053, resulting in a transaction worth $4.36 million.
Opinions on the sell-off were divided. While some saw it as a prudent move in light of the market correction, others disagreed. Twitter user OxVivek asserted that every downturn delivers a "potential opportunity for growth."
In contrast to ETH and WBTC whales, major XRP investors have recently entered an accumulation phase. The number of individuals holding at least 100 million XRP (worth approximately $69 million at current prices) has reached a new 11-week high of 199.
This renewed interest in the asset appears to be driven by Ripple's victory in its legal battle against the United States Securities and Exchange Commission (SEC). As a result, the asset's USD value soared to as high as $0.95 before falling back to its current level of $0.69.