On Friday morning in Asia, Bitcoin and Ether experienced little change, while Litecoin led the decline among the top 10 cryptocurrencies. Despite the release of positive Q2 results, unfavorable macroeconomic conditions hindered the value increase of Litecoin's halving event. 
Crypto Traders Await US Jobs Data
In contrast, Coinbase Global reported optimistic Q2 earnings, with executives expressing confidence in their ability to win their legal battle against the U.S. Securities and Exchange Commission (SEC). Traders are now eagerly anticipating the release of U.S. jobs data later today.
According to data from CoinMarketCap, Bitcoin experienced a slight increase of 0.16% over the past 24 hours, reaching a value of $29,208.94 as of 7:00 a.m. in Hong Kong. Despite briefly dipping below the $29,000 support line to a low of $28,959.49 overnight, the world's largest cryptocurrency managed to recover. On the other hand, Ether saw a small decrease of 0.24%, falling to $1,836.31.
Over the course of the week, both Bitcoin and Ether remained relatively stable. Bitcoin saw a minor increase of 0.10%, while Ether recorded a weekly loss of 1.04%.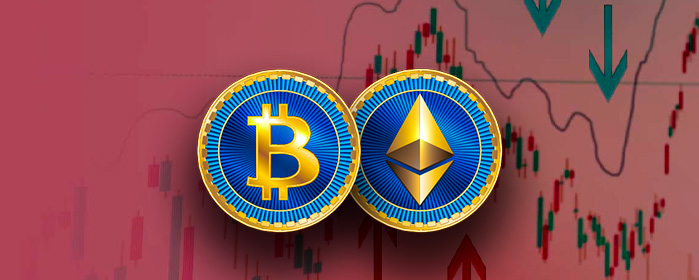 The current lack of activity in the cryptocurrency market is likely due to seasonal factors. Summer is typically a slower period for the markets, and this, combined with the ongoing concerns surrounding regulation in the crypto industry, is not providing much momentum for market growth. 
Recent events involving Binance and the Department of Justice have added to the uncertainty, further dampening market enthusiasm. On Friday morning, the majority of the top 10 non-stablecoin cryptocurrencies experienced a decline. Litecoin suffered the greatest loss, decreasing by 4.46% to a value of $83.39, resulting in a weekly decline of 7.50%.
This Bitcoin-inspired cryptocurrency recently underwent a halving event on Wednesday, which reduced mining rewards by half and increased its scarcity. Ripple XRP also experienced a decline, decreasing by 2.90% to a value of $0.6666, resulting in a weekly drop of 6.60%.
This decline is likely due to the ongoing legal dispute between Ripple Labs and the U.S. Securities and Exchange Commission (SEC). The total market capitalization of the cryptocurrency market decreased by 0.43% over the past 24 hours, falling to $1.17 trillion. Trading volume also decreased, dropping by 27.34% to $29.27 billion.