Michael Saylor, CEO of MicroStrategy and a Bitcoin enthusiast, discussed Bitcoin (BTC), Ethereum (ETH), and Ripple (XRP) and how they are classified as assets in the US. The Securities and Exchange Commission (SEC) chief Gary Gensler has earlier claimed that only Bitcoin (BTC) is a commodity and that the bulk of altcoins is securities, giving rise to the topic's increased relevance over the past month.
While commenting on the case labelled "the cryptocurrency trial of the century," MicroStrategy co-founder Michael Saylor argued XRP is an unregistered security, claiming that the corporation controls most of the tokens and sells them to the public without taking the company public.
Michael Saylor Wants SEC to Shut Down ETH and XRP
Using Saylor's definition, a commodity is something that resists change. A security asset is always evolving, and there are entities that can influence critical decisions. Saylor concluded: If you can change an asset, it is a security.
According to him, a fully decentralised initiative creates a commodity that is resistant to manipulation, while a centralised one creates "security". These cryptocurrency tokens, he claimed, are not like Bitcoin (BTC), which operates independently of any one entity or company. He states Satoshi gives us "ethical money" that is limited to 21 million and is controlled by no one.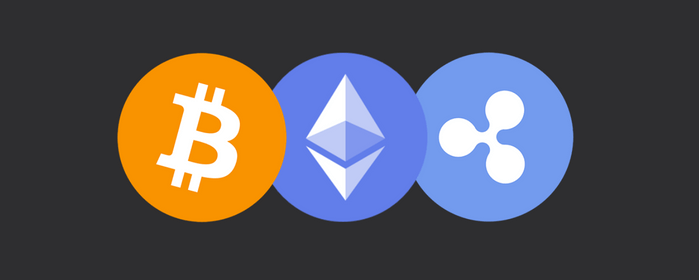 He also mentioned FTX, Three Arrows Capital (3AC), Luna, and a few other recently bankrupt companies, claiming that they were poorly run opaque crypto organisations doomed to fail.
Furthermore, Michael Saylor argues that these "security tokens" force the world to rely on the efforts of others, which they must trust, much as traditional banks are trusted not to print more money into circulation.
Saylor asserted that shutting down Ethereum (ETH) and Ripple (XRP) would be the SEC's best course of action, calling both of them "unethical."
These allegations, however, may harm the ecosystems in question, since users, developers, and projects would have to abide by more stringent rules. Additionally, the bad sentiment might extend throughout the whole cryptocurrency market if most of the altcoins are classified as securities and are subject to stricter regulations.
"If there is progressive regulation, then I think you won't see 20,000 tokens. You'll see dozens, but there'll be properly registered tokens," he said.