Ethereum has been trading sideways for the past 30 hours and has now formed a clear hourly equilibrium pattern. The last high is set at $201.88 and the low at $198.42 or 197.21. A break of either one of these levels would most likely be accompanied by huge trading volume and a 3-5% price move for ETH.
If a level breaks but sees no continuation, it's probably a trap. Bulls and bears should both be careful, however, these levels are pretty clear right now and can be used as entries with tight stop losses.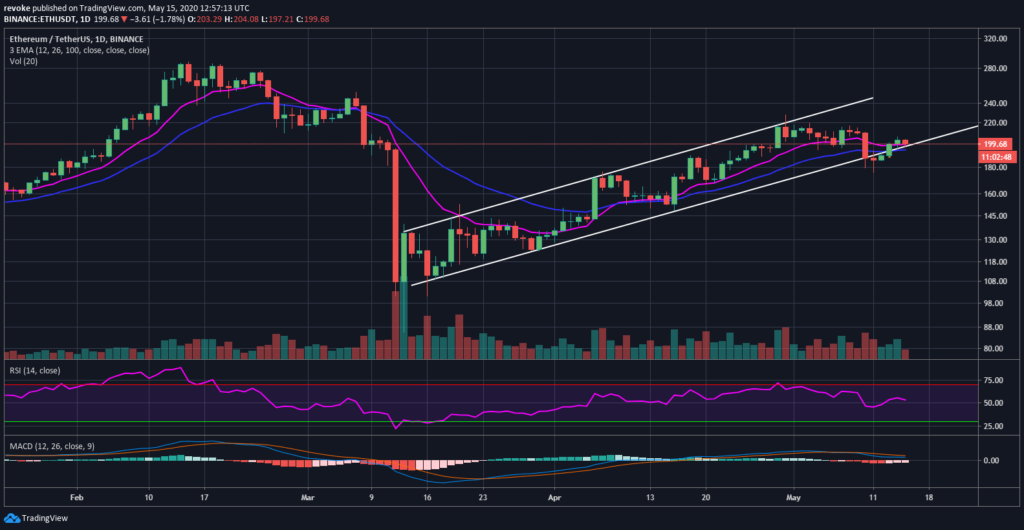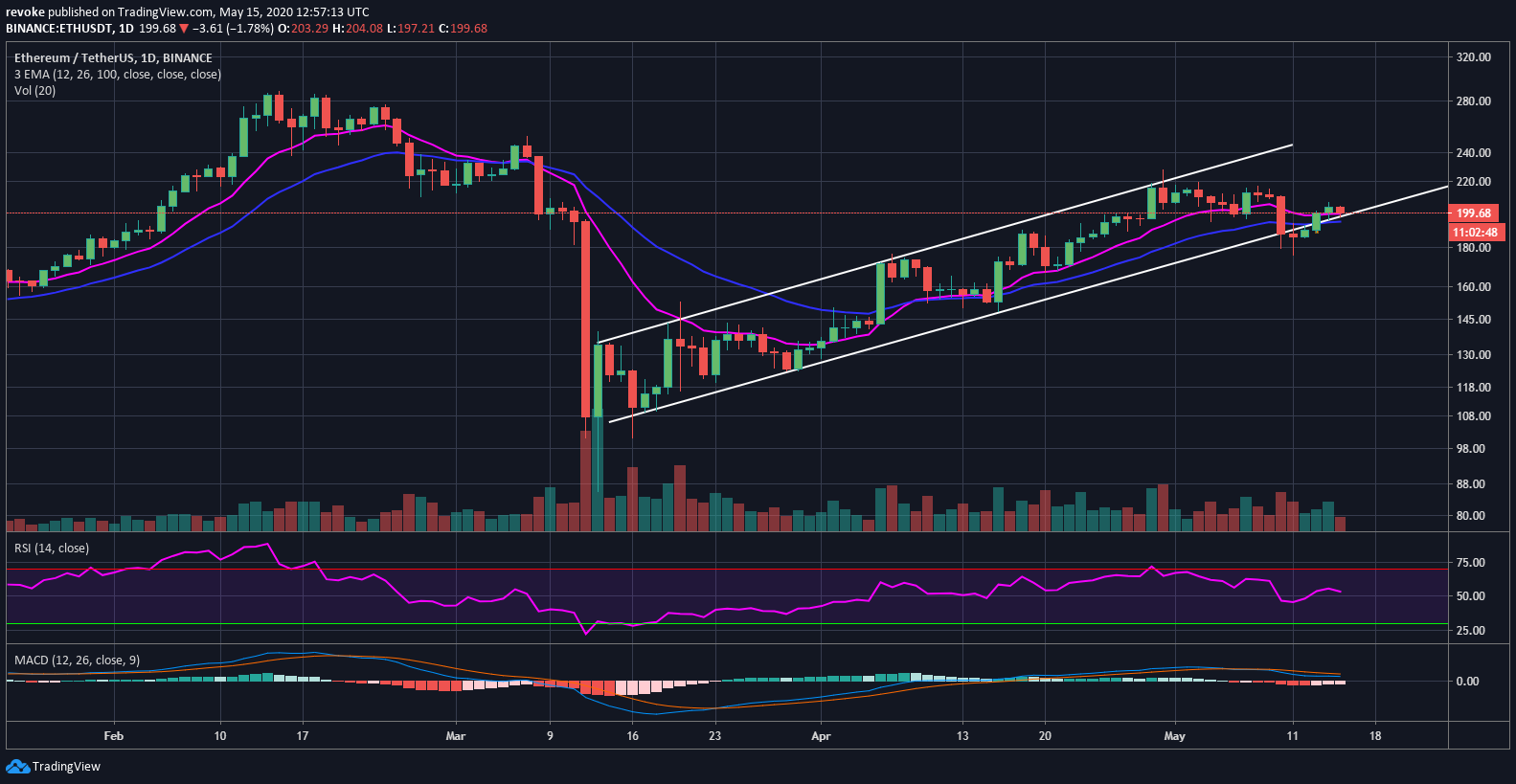 The daily chart remains in the ascending parallel channel. The bulls are currently trying to keep ETH above this channel as well as the 12-EMA. A bear break is clearly far more dangerous as it would mean a break below the channel, the 12 and 26-EMAs and the hourly equilibrium pattern.
The 4-hour chart is not bringing us a lot of clarity, however, we can see that the bulls have been able to defend the 12-EMA for now. The MACD here is on the verge of a bear cross as bulls seem to be losing strength.
Will Ethereum 2.0 Help Its Price?
When it comes to fundamentals, ETH 2.0 is a crucial factor in the long-term of Ethereum. The initial release date of the second version was set for January 2020 but has been pushed back several times. The current date is around July but it's not confirmed either.
According to Vitalik Buterin, creator of Ethereum, ETH 2.0 is still on track despite all the delays. This newer version of Ethereum is a huge upgrade to the protocol and if completed successfully, it will likely boost ETH's price significantly.
The long-term for Ethereum is clearly good. From 2019 to today, the digital asset has been trading sideways for the most part. However, when looking at the bigger picture, we can see how Ethereum has evolved over the past years and has remained in a long-term uptrend.
Resistance To The Upside
Ethereum bulls are facing a few clear resistance levels on the daily chart. The current high at $206.25 is the first one, followed by $217 and $219.48. Finally the peak in April of $227.5.
The bulls will then look at the high of $253 set in March and the 2020-high of $290. These are not necessarily strong resistance levels, however, the bulls need to show that they have enough trading volume behind the breaks to really solidify ETH's position.
Grayscale Ethereum Trust Fund has bought around half of Ethereum coins mined this year. It has been trading at 515% premium for some time and it shows a huge institutional interest in Ethereum.