Ethereum's widely anticipated Shanghai upgrade has now been shifted for release in early April, as confirmed by the developers. To put it simply, the Shanghai upgrade would enable the withdrawal of staked ETH, and it would most likely occur in the first two weeks of April. Initially, the Shanghai release was stated to be released in March.
Similarly, the developers at Ethereum now plan to launch the Goerli testnet in March. This can be described as a detailed test rehearsal for the Shanghai upgrade. If things go as planned, the final version of the upgrade would be rolled out a month later in April. The test on Goerli will be watched closely as it is the largest public Ethereum testnet.
Client teams felt comfortable moving forward with Goerli, which we agreed to fork on March 14, 10:25pm UTC. I've opened a PR to update the specs accordingly: https://t.co/tvcFBCidx5

Expect client releases & an announcement early next week 👀

— timbeiko.eth (@TimBeiko) March 2, 2023
Similarly, it is possibly the last chance for staking providers to ensure that staked ETH is withdrawable prior to Shanghai reaching the mainnet. Alternatively, the Shanghai upgrade is also widely known as Shapella. The long awaited Shanghai mainnet upgrade would also allow the phased withdrawal of ETH on the Beacon chain.
Furthermore, the timing of the implementation of the upgrade needs to be watched closely due to financial implications. Since ETH transitioned to a Proof-of-Stake model after the Merge, users have accumulated rewards as a result of their network participation. However, the rewards under discussion include newly generated ETH.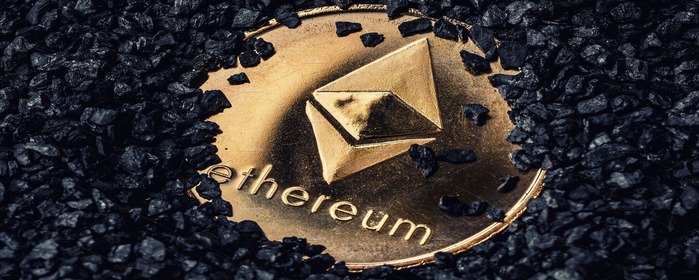 Would the Shanghai Upgrade Affect ETH Prices?
Ever since the network began its staking services, ETH worth approximately $28.7 billion have been deposited with Ethereum. Currently, it is not possible for the users to withdraw these funds. One of the fundamental aspects of the Shanghai upgrade is to allow users to withdraw their assets.
The ETH deposited with Ethereum currently accounts for approximately 14.5% of all ETH in circulation. A number of crypto analysts believe that the Shanghai upgrade would not result in an increased selling pressure and lower the price of ETH.
Currently, investors believe that the upgrade might create a possible overhang for the price of ETH, which is trading for $1,569. Similarly, they believe that the volume of the ETH outflows would be greatly less significant when compared with mass observations.
The core developers of Ethereum have scrambled to launch the Shanghai upgrade as urgently as possible. These developers, however, removed important improvements to the network from the upgrade. Similarly, they even avoided adding numerous minor tweaks to the encoding methods of Ethereum to the upgrade. Unfortunately, this decision is believed to be something that might result in a technical debt for the network.