The crypto market is currently going through a turbulent phase due to increased uncertainty amid SEC's regulatory crack down against different firms. However, the market has experienced another bottleneck. The shock financial fallout of the crypto-friendly bank, Silvergate, has caused a panic within the market. Based on the recent statement, the bank is reviewing whether it can stay profitable in the long run or not.
Silvergate announced that it would delay its annual filing of the 10K report. The decision played a major role in pulling back the prices of several tokens. The 10K report is demanded by the SEC for an overview of a company's business and financial position. Similarly, Silvergate stated that it sold additional debt and securities throughout January and February. However, the bank expects to suffer additional losses in the upcoming months.
Silvergate made a name for itself in the world of crypto as the result of offering a widely-used payments network. The payments network in discussion plays a major role in the real-time transfer of funds between numerous crypto firms. However, a great percentage of crypto exchanges, stablecoin issuers, and trading desks are no longer accepting payments via Silvergate.
Cryptocurrencies Trade in Red Amid the Silvergate Fiasco
The ongoing Silverate situation has deeply rattled the crypto market as numerous cryptos were seen trading in the red. Some of the major cryptocurrencies to lose their values have been mentioned as follows.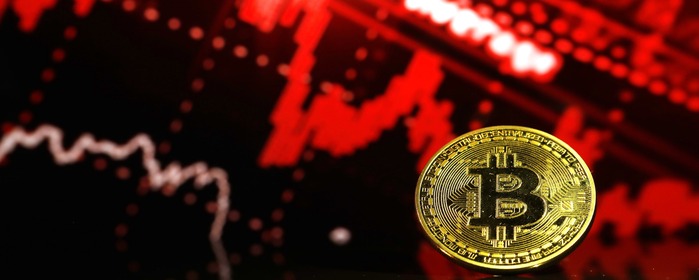 Bitcoin (BTC):

Due to the uncertainty caused by the Silvergate situation, BTC dipped by almost 4.43% in the last 24 hours. As of now, the token is trading for approximately $22,359 and has a market cap of $431 billion.

Ethereum (ETH): The Silvergate situation was not kind to ETH either as the decline of 4.64% since last day pushed down the trading price to $1,565. At the same time, the market cap of ETH is almost $191 billion.
Solana (SOL): The next crypto on the list to suffer is SOL. It is necessary to keep in mind that the token has been in a phase of decline for a few weeks now, SOL is currently trading for $21.17 after witnessing a decline of 3.83% since the last 24 hours.
Dogecoin (DOGE): DOGE was no exception either as the popular meme token fell by a drastic 5.74%. The decline eventually pushed the trading price down to $0.07603. Similarly, DOGE currently has a total market cap of approximately $10 billion.
Cardano (ADA): Another crypto on the list to lose value is ADA. At the time of writing, the token is trading for $0.3388 after witnessing a decline of 3.46%.