On Thursday, former President Donald Trump made the announcement that he had distributed a collection of 45,000 non-fungible tokens (NFT) via Truth Social, the social media website that he established the previous year.
Each NFT may be purchased for the price of $99 and was created by the artist Clark Mitchell, as stated on the official website. In addition to that, these Trump Digital Trading Cards have been minted on the Polygon blockchain.
However, the public release of his NFT card collection, which was timed to capitalize on the Christmas shopping season, has so far resulted in widespread derision instead of the anticipated financial gain.
In a promotional video for the cards, which featured Donald Trump dressed as a muscled-up version of Superman with laser-beam eyes, he gave the cards his typical aggressive pitch.
"These cards feature some of the really incredible artwork pertaining to my life and my career. It has been very exciting. Buy your Trump Digital Trading Cards right now before they are all gone, and they will be gone!"
Collectors who buy one of the digital trading cards will be placed into a sweepstake to win experiences with Donald Trump. These experiences may be a zoom call, a dinner in Miami, or a cocktail hour at Mar-a-Lago.
The guaranteed ticket to a gala dinner with Trump is being offered as an incentive for buying 45 NFTs all at once by the pop-up. A buyer would have to pay $4455 for this.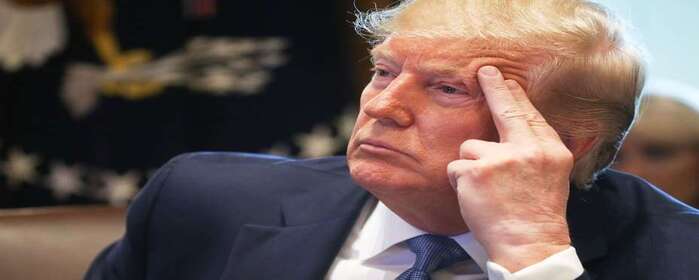 According to the website, there will be more than 20 different versions of the No Trump Digital Trading Card in circulation.
But Didn't Donald Trump Say He Wasn't A Fan of Crypto?
It's worth noting that the collection was released three years after Trump publicly said that he didn't like Bitcoin or any other cryptocurrency, arguing that they lack the characteristics of money and have a value that fluctuates wildly and is based on nothing but speculation.
I am not a fan of Bitcoin and other Cryptocurrencies, which are not money, and whose value is highly volatile and based on thin air. Unregulated Crypto Assets can facilitate unlawful behavior, including drug trade and other illegal activity….

— Donald J. Trump (@realDonaldTrump) July 12, 2019
According to him, unregulated crypto assets may make illicit conduct easier to commit, including the trafficking of illegal drugs and other forms of criminal activities.
There are about 35,600 Trump Digital Trading Cards that have been offered for secondary sale on OpenSea as of the time this article was written, with a floor price of 0.065 ETH, which is equivalent to $82.