The Stellar Development Foundation (SDF) and the International Rescue Committee (IRC) announced a partnership on December 15 to pilot a digital cash disbursement system powered by the Stellar blockchain to send funds to Ukrainians in need.
Through the "Stellar Aid Assist" pilot project, Stellar will focus on instantly delivering the UN's assistance and providing emergency relief funds to people in need in a transparent, timely, and cost-effective way. To accomplish that, it collaborated with Circle, the company that issued the USDC stablecoin, MoneyGram International, and the wallet app Vibrant.
The Stellar Development Foundation (SDF) claims that this system will also enable users in Ukraine to receive financial assistance even if they do not have a bank account, credit card, or debit card, as they can store it in a digital wallet on their handsets and convert the digital dollars to fiat currencies almost anywhere in the world using MoneyGram's 400K+ agent locations in 175 countries.
Stellar Aid Assist is Already Operating in Ukraine
According to them, Stellar Aid Assist is already being used to provide qualified Ukrainians with financial assistance via the stablecoin USD Coin (USDC), which is delivered directly to their phones.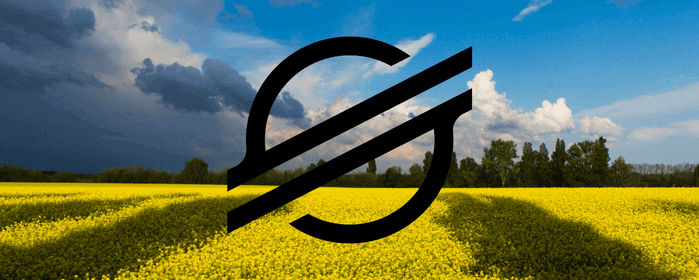 So far this month, the IRC and SDF claimed to have supplied USDC to 33 individuals, with the goal of reaching 100 people all over southeastern Ukraine under this pilot.
Stellar Blockchain is one of the most dominant blockchain networks, enabling efficient, transparent, and cost-effective cross-border transactions. The International Rescue Committee and its donors would benefit from greater transparency thanks to the traceability of funds provided by this novel approach, which also has the potential to improve the speed, efficiency, and adaptability of conventional cash-based inventions.
Established in 1933, the IRC aids those affected by humanitarian crises in surviving, recovering, and rebuilding their lives by providing health care, assisting with education for children, and enabling people and communities to become self-sufficient.
David Miliband, President and CEO of the International Rescue Committee (IRC), spoke about the agreement and reaffirmed the organization's dedication to coming up with creative solutions to the problems faced by those affected by humanitarian disasters. He also argued that their partnership with Stellar would make this goal more effectively.
He said;
"This partnership will help the IRC better leverage new technologies to continue improving the effectiveness and efficiencies of our multipurpose cash programming."
The CEO and Executive Director of Stellar Development Foundation (SDF), Denelle Dixon, also expressed pride in the foundation's partnership with the IRC in helping to pioneer the distribution of humanitarian aid through Stellar Aid Assist.