Ben Caselin, the AAX exchange's vice president for global marketing and communications, announced his resignation, citing a lack of trust in the brand.
In a Twitter thread, Ben Caselin stated that he has left the firm and emphasized reasons as to why he opted to leave his position.
Dear all, it's true I have resigned from AAX. I did fight for the community but none of the initiatives we came up with were accepted. Any role I had left for communication became hollow.

1/4

— ₿en Caselin HODL (@BenCaselin) November 28, 2022
Despite his attempts to advocate for the community, he claims that the initiatives they developed were not accepted, calling his job in communications "hollow."
Furthermore, Ben Caselin stated that he put a lot of confidence in the struggling exchange and utilised it as a platform to teach, but the way things are handled lacks empathy and is extremely opaque.
"People, including my own family, ask me for help, but there is nothing I can do," he tweeted. "Everyone is waiting on actions. I still believe things will be handled without evil intentions, but the damage is done. The brand is no more and trust is broken."
Ben claims that AAX stood for something throughout these years, but everything is now worthless. Many of his social media accounts have been disabled, according to him, since too many people think he could resolve the problem, whereas he can't.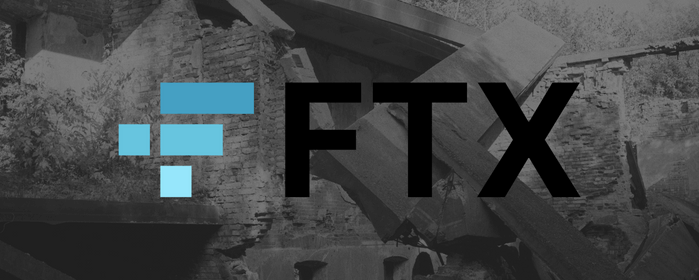 The FTX Collapse Affected the AAX Exchange Indirectly
On November 13, the cryptocurrency exchange AAX said that it has halted operations due to a scheduled update that had been postponed due to turbulent markets.
The Hong Kong-based company announced that services would be delayed by up to 10 days due to the failure of a third-party partner a few days after the collapse of the Sam Bankman-Fried-led FTX exchange. However, the AAX exchange did not identify the partner and stated that it had no exposure to FTX.
According to the report, the exchange created an AAX User Withdrawal Request Form for withdrawal and other operational requests, and that form will be followed up on by their customer service team, which will work closely with their security, operations, and compliance team to try to manually handle each request one at a time and ensure a smooth process.
"Expect manual withdrawals to take longer than usual."
Furthermore, AAX announced on November 21 that throughout the system maintenance period, they will automatically liquidate all future positions on the platform in order to safeguard the rights and interests of users.
📣Announcement of Automatic Liquidation of AAX Futures Positions

In order to protect the rights and interests of users, during the system maintenance period, AAX will automatically liquidate all futures positions on the platform.

Please find the details below.

1/4

— AAX (@AAXExchange) November 21, 2022