A Blockchain infrastructure developer, EZ Blockchain, has just announced the release of a mobile Blockchain mining infrastructure. The mining infrastructure is housed in a movable 40 foot mobile unit that can be plugged in any renewable source of energy production. These sources include hydroelectric sources, wind, solar and biomass energy. The company has called this release the "EZ smart box 3.0".
Salient features of this infrastructure are its ability to economize on power use and its efficiency in crypto mining. It works as a fully automated system and all you need to do is to simply plug your miners into a power source and it'll start crypto mining. This latest development of 3.0 comes hot on the heels of previous firsts in the industry that included the development of a mining container and later release of EZ smart box.
This release has been called a "mobile data center" and hosts a capacity of over 720 miners with a power consumption of 2500 KW. The miners supported in this data center are Whatsminer M30S and Ant Miner S17/S19.
Some of the key Features of the Mobile mining data center are: Its ability to control temperatures ranging from -40 F to +105 F. The units also have multiple fans within the infrastructure. It also has an installed video surveillance system for remote monitoring. The whole infrastructure is also directly connected to the internet. This makes it easy for the users to get started in their mining operations once the miners are fixed.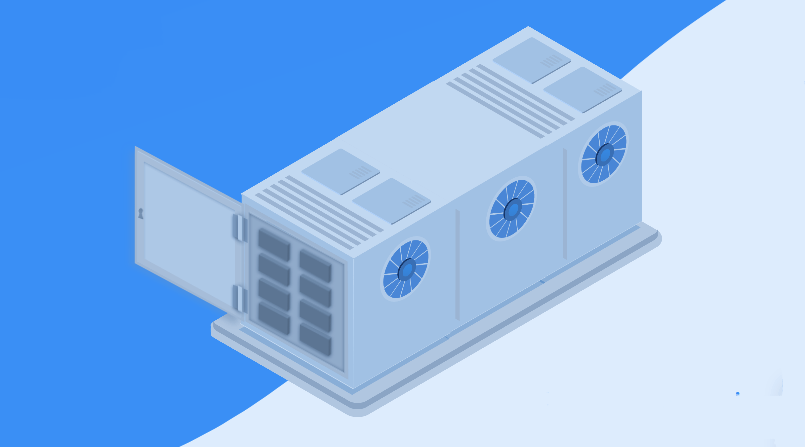 The containers are also fitted with switchboards, racks and plugs. The shelves are also highly durable and have been made with steel frames. They have also been developed to be temperature resistant. The main door has been fitted with biometric access and opens smoothly once access is granted. Circuit breakers have also been installed across the whole container to monitor consumption within various miners.
Buyers can purchase this unit with their mining hardware of choice as it doesn't come fitted. One can get in touch with the company and have them purchase their required hardware and fit it inside the container before shipping. The units are already ISO 9001 certified .Users only need to position the container at a flat surface where they can easily monitor and access it. They also come in different colors that you can choose from.
EZ Blockchain is a company that deals with designing, building and managing Proof of Work Blockchain infrastructure.