Tron [TRX] has recently achieved a significant milestone, reflecting the global adoption of its blockchain. The total number of active addresses on the blockchain has surpassed 170 million, indicating a promising future for the ecosystem. In addition to this achievement, there have been other notable developments within the Tron ecosystem that could serve as catalysts for further growth.
The total accounts on the #TRONNetwork have now surpassed 170 Million! 🎉

As one of the fastest-evolving blockchains globally, our commitment to transparency, security, and efficiency has led to an all-time high in daily activity.

We're #BUIDLing a better future together. 🤝 pic.twitter.com/l4n0hEQOqI

— TRON DAO (@trondao) July 2, 2023
The price of TRX has also seen an upward trend, with both its weekly and daily charts showing gains. However, it is important to note that this price increase was not accompanied by a corresponding increase in volume, which is typically a bearish signal. Additionally, the token's 1-week price volatility has decreased, suggesting that the uptrend may not be sustainable.
TRON's Numbers Are Looking Brighter Than Ever
TRON's network is powered by its native cryptocurrency, Tronix (TRX), which is used to pay for transactions and run applications on the platform. TRX is also one of the top cryptocurrencies by market capitalization, currently ranking 11th, according to CoinMarketCap.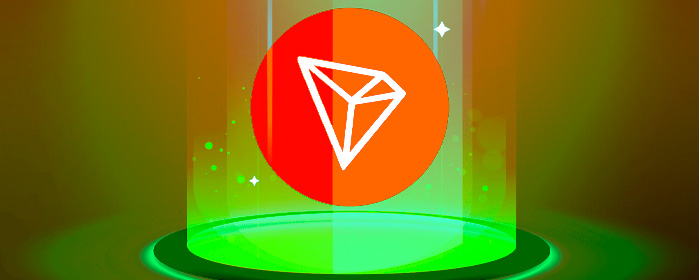 TRX has a circulating supply of 89.9 billion coins and a total supply of 89.9 billion coins. TRX's price is $0.0769, with a 24-hour trading volume of $161.8 million, and a $6.8 Billion market capitalization. 
Despite these potential warning signs, other metrics paint a positive picture for TRX. For example, its weighted sentiment improved last week, indicating increased confidence among investors. However, its social volume declined, indicating a decrease in popularity.
TRON's future looks bright as it continues to innovate and expand its ecosystem. TRON recently announced its partnership with Valkyrie Investments, a leading digital asset investment firm, to launch a new exchange-traded fund (ETF) that will track the performance of TRX and other TRON-based tokens. 
TRON also plans to launch its own non-fungible token (NFT) standard and marketplace, as well as integrate with other blockchain platforms such as Polkadot and Cosmos. With these developments, TRON aims to become a leading force in the blockchain industry and achieve its vision of decentralizing the web.