Shiba Inu, the popular meme coin, has maintained a positive price trend despite the rising number of tokens being burned. Burning is a process that permanently removes coins from circulation, reducing the total supply and increasing scarcity. According to recent data, Shiba Inu has burned more than 41% of its total supply since its launch, with most of the burns happening in the last few months.
The Shiba Inu community has achieved a positive burn rate after several days of losing value. They have removed almost 80 million SHIB tokens from the market, which may have contributed to a slight increase in the price of SHIB on the last day.
According to CoinMarketCap, SHIB is trading at $0.00000767 at the time of writing. Shiba Inu is currently ranked 19th on this website, where it has been for a while.
Burn Rate Keeps Skyrocketing
According to Shibburn, a service that monitors Shiba Inu coin burns, the rate of SHIB destruction increased by 546.18% in the last 24 hours. The service reported that 78,248,958 SHIB were sent to dead wallets during this period, with the largest single transaction being 59,972,026 SHIB.
HOURLY SHIB UPDATE$SHIB Price: $0.00000776 (1hr 0.22% ▲ | 24hr 1.32% ▲ )
Market Cap: $4,579,871,751 (1.35% ▲)
Total Supply: 589,349,600,558,222

TOKENS BURNT
Past 24Hrs: 78,248,958 (546.18% ▲)
Past 7 Days: 233,385,451 (-78.87% ▼)

— Shibburn (@shibburn) July 4, 2023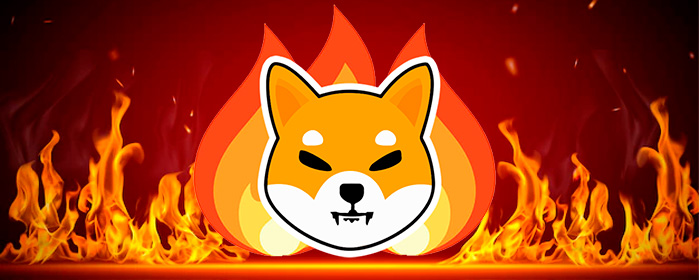 However, the weekly burn data shows a decline of 78.87% compared to the previous week, with only 233,385,451 SHIB burned in the last seven days.
Shibarium is a Layer 2 blockchain for Shiba Inu, which was launched in testnet mode on March 11 with the name Puppynet. It quickly achieved new records and peaks on various metrics. These include the number of wallets connected, the number of transactions, and the number of blocks mined. 
In the last three days, the total number of transactions reached a new high, with an additional million. Currently, this metric is 26,654,133. The number of wallets connected to Puppynet, as shown by Puppyscan, is 17,048,808, while the number of blocks mined is 1,548,369, with an average block time of five seconds.
Shiba Inu wallets have increased significantly in the last quarter, as the IntoTheBlock data vendor revealed. The number of new SHIB holders rose from 877 on May 21 to over 4,000 by the end of June, indicating a strong demand for the token.
Moreover, Tangem, a Swiss crypto wallet maker that collaborated with SHIB recently, reported that it had sent the first batch of 5,000 cold SHIB wallets to Hong Kong. The company plans to deliver the preordered wallets to the customers on July 24, as expected.