Javier Milei, the pro-Bitcoin libertarian candidate, achieved a historic victory by securing the presidency of Argentina, signaling a potential transformative change in the South American country's economic landscape. After the announcement of the election results, Bitcoin grew by over 2%.
Known for his stance in favor of total market liberalization, unwavering support for Bitcoin, and strong criticism of central banks, Milei generated optimism in the cryptocurrency markets. Following the announcement of his victory, the price of Bitcoin experienced an immediate 2% increase, reaching $37,300.
According to the latest data from CoinMarketCap, Bitcoin is trading at $37,336. Its market capitalization also rose, nearing $730 billion. Additionally, its 24-hour trading volume experienced phenomenal growth of almost 64%, exceeding $17.918 billion.
This victory reflects the growing discontent in Argentina with traditional financial and political institutions, especially in the context of one of the world's highest inflation rates.
Javier Milei's Plans
Milei's disruptive stance, characterized by his rejection of central banks, which he labels as a 'scam,' and his advocacy for returning financial power to the private sector through cryptocurrencies like Bitcoin, resonated strongly with a significant portion of the electorate.
Provisional results reveal that Milei obtained over 55% of the votes, providing him with a broad victory and ensuring the mandate of the Argentine people for the next four years starting from December 10.
His main rival, Sergio Massa, conceded the run-off vote before the official results were declared. This victory is even more remarkable considering Milei's meteoric rise from his previous role as a television commentator and political outsider who promised to "break with the status quo."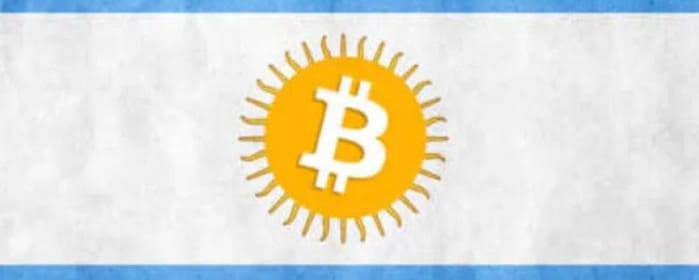 One of Milei's most ambitious campaign proposals is the dollarization of the country, an unprecedented move for a nation of Argentina's size.
This measure, combined with the elimination of the functions of the Central Bank, aims to ensure that politicians cannot use monetary issuance to fund any idea that comes to mind. According to the newly elected president, this will put an end to inflation and indiscriminate debt-taking.
Milei's election could mark the beginning of a new era for Argentina, where the adoption of digital currencies could become a key component of its economic policy.
The global financial community is closely watching this shift, as it could set a precedent for nations facing high inflation and distrust in traditional banking systems, prompting them to consider cryptocurrencies and decentralized finance for stability and growth.