The price of Lido DAO (LDO) increased today, indicating that the bulls are determined to push it towards the $2.5 mark as the total cryptocurrency market cap grew over the last day.
LDO joined the biggest gainers today, June 7th, with a price increase of over 6% in the last 24 hours. The token closely follows PEPE, which has gained more than 12% over the past 24 hours. With a circulating supply of 880 million LDO, the Lido DAO has a market cap of $2 billion.
LDO showed impressive performance in the past week, rising by 13.48% and becoming the second-best weekly gainer. The price fluctuated between $2.22 and $2.45 and is now approaching the $2.5 mark. The bullish trend is likely to persist and push LDO beyond this resistance level.
LDO Sees the Light Again After Recent Events
According to data from CoinMarketCap, Lido DAO has seen impressive price performance over the past 30 days. The token has experienced a significant increase in its value over the past month. It has gone up by 36% in 30 days, by 20.2% in two weeks, and by 13.48% in one week.
The cryptocurrency market looks bullish in anticipation of May CPI data, which the US Bureau of Labor Statistics will release on June 13. The inflation rate eased to 4.95% in April from 5.0% in March from the 5.0% forecast by economists. This shows that the Fed's tightening strategy to curb inflation is having an effect.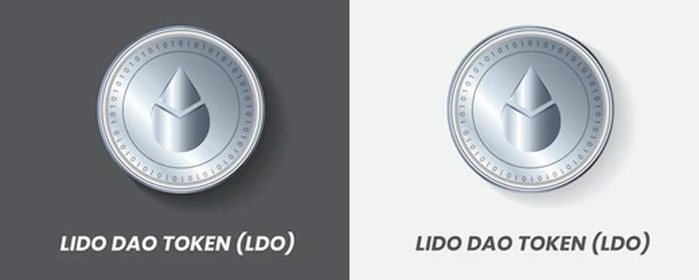 Also, given the deepening recession and dire macroeconomic conditions, the Federal Reserve said it would pause raising interest rates. The sentiment looks even higher even as investors anticipate the next CPI data release.
As of this writing, the market capitalization of cryptocurrencies has increased by 2.86%, while the total market volume has increased by 12.13%, impacting most coins.
According to CoinMarketCap, LDO's trading volume has risen by more than 37% in the last day, reaching $36.5 million. LDO's price has also increased by 0.12% in the same period, reaching $2.31 per token. LDO's total value locked (TVL), which measures the number of assets staked through Lido, has also shown a positive trend. 
Based on Stelareum data, LDO's TVL has grown by 4.59% on the last day, while it declined by 5.09% on June 6. Lido Analytics also indicates that LIDO's TVL surged 7.24% from May 29 to June 5, ending the week at $13.54 billion.