In a recent development, renowned YouTuber, Logan Paul, has landed himself in the crosshairs of investors as the result of a failed crypto NFT project. The court filings accuse Logan Paul and his associates of executing a fraudulent venture. Investors claim that both he and CryptoZoo have walked away after stealing millions of dollars' worth of cryptocurrencies through the failed venture.
CryptoZoo was previously massively promoted on online channels managed by Logan Paul himself. CryptoZoo was advertised as an NFT-based game and an autonomous ecosystem. It would enable virtual zoo keepers to buy, sell, and trade exotic animals on the blockchain.
Accusations on YouTuber Logan Paul
The lawsuit was filed by a Texas resident, Don Holland. He stated that he had suspicions that he would most likely lose his investment as Logan Paul announced another NFT project and showed little interest in CryptoZoo. Similarly, he stated that CryptoZoo was not even released as advertised. As a result of this situation, the values of Zoo Tokens and CryptoZoo NFTs took a sharp dip.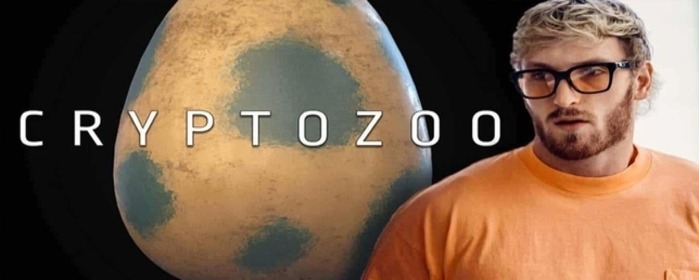 Furthermore, the court filing also makes it evident that the defendants, Logan Paul and CryptoZoo, manipulated the digital currency market to their advantage. As of now, Paul and his associates are being accused of their negligence, fraudulent representation, and engaging in unjust enrichment.
According to the lawsuit filed, the defendants falsely marketed CryptoZoo NFTs to purchasers. It was claimed that purchasers would be granted rewards in exchange for transferring cryptocurrency to purchase CZ NFTs. Despite the promised rewards, these buyers were also promised exclusive access to cryptocurrency assets.
However, things took a turn for the worst as soon as CryptoZoo NFTs were sold. It was noticed that the defendants, along with others, transferred investors' cryptocurrency worth millions of dollars. The crypto was sent to different locations, including wallets owned and controlled by the defendants. However, this is not the first time mainstream celebrities come under fire for their involvement in promoting NFT projects.
Logan Paul took it to Twitter last week and announced a reward scheme worth approximately $1.3 million. The scheme was forwarded as a token of apology for disappointed players. Additionally, Logan Paul also apologized to the well-known crypto YouTuber, CoffeeZilla, who criticized Paul for his involvement in the CZ situation.