There are hundreds and thousands of cryptocurrency projects in the market, as the number keeps on growing with every passing day. However, to stay competitive and relative to the consumer market, the crypto projects go down a series of upgrades. These regular updates make the network more effective and user-friendly.
Crypto projects like Ethereum, Cardano, and Solana have experienced upgrades over the course of last few months. This time around it was time for the popular Dogecoin to receive an update.
The meme-based cryptocurrency token is widely known for its association to the Shiba Inu dog, and its connection with billionaire Elon Musk. However, the coin has experienced fluctuating prices in the highly volatile market.
The Dogecoin network continuously received updates over the past month. Also, a new version of Dogecoin Core, v1.14.4 was released to improve the performance of the network and lower the transactional fees as well.
However, this recommended update is still not installed by all node operators. If installed by everyone, it would trigger more fee reduction in the Doge Network. The co-founder of Dogecoin, Billy Markus also tweeted the same thing in reply of one of Elon Musk's tweet that pointed out the need for a drop in the fees of the doge network. Also, the news of AMC's Doge adoption as a payment method made the headlines lately.
yep yep ~ all 1.14.3 nodes please update to 1.14.4 and we can release low fees by default! pic.twitter.com/4DFvFDqpEf

— Shibetoshi Nakamoto (@BillyM2k) September 22, 2021
How low can Doge's transaction fee go from here?
According to the experts, if all the major miners upgrade to the latest version then the transaction fees of the Doge network can be reduced by 1000x for relay and 100x for its mining. It is expected that once this step is completed, another network upgrade will be introduced to the network to further lower down the fees.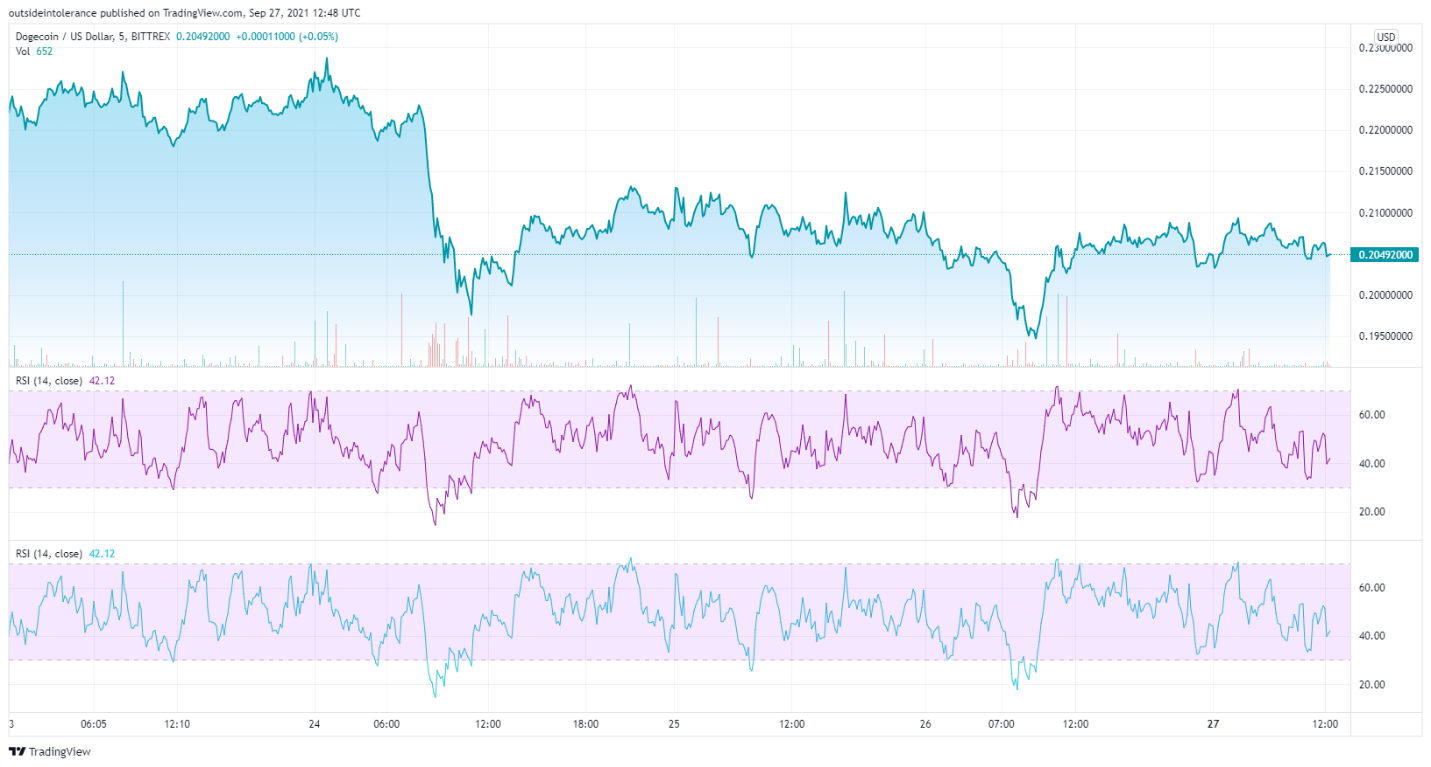 These upgrades are one of the most significant reasons for the increasing adoption of Dogecoin. A total of 1704 merchants now accept Doge payments which is a major breakthrough for the network. Its increasing acceptance has also triggered more social dominance for the coin. Doge has always been the people-favorite crypto token, and recently, it has experienced a surge in social media mentions and tweets.
Even though the altcoin is struggling at matching its previous price records, experts believe that this increase in dominance could kickstart a new rally for the coin. Moreover, once the network gets updated, Dogecoin could experience another major price hike. Currently, the coin is valued at just over $0.20.