The Wall Street Journal (WSJ) released an article on December 1 accusing the tether stablecoin's developer company of increasingly leasing its coins to clients rather than selling them upfront for traditional cash.
Wall Street Journal (WSJ)'s reporter, Jonathan Weil, believes the rising lending of USDT tokens by its issuer intensifies the risk that the company may not have enough liquid assets to pay redemptions in a crisis.
Moreover, the WSJ claims to have seen Tether's financial papers, which show these loans. They reportedly increased from $4.1 billion at the end of 2021 to $6.1 billion as of September 30, 2022, representing 9% of the company's total assets. This demonstrates that Tether's loan issuance has increased by $2 billion since December 2021.
Tether Responds to the Media
Tether responded with a blog post titled "WSJ & CO: The Hypocrisy of Mainstream Media, Asleep at the Wheel of Information" on the same day that the allegations appeared online.
WSJ & CO: The Hypocrisy of Mainstream Media, Asleep at the Wheel of Informationhttps://t.co/XS4eCE84I8

— Tether (@Tether_to) December 1, 2022
For years, Tether is said to have been a favorite target of many critics, journalists, and even mainstream media outlets in the cryptocurrency sector.
It did not, however, dispute the reality of these secured loans. The WSJ said that Tether was susceptible to a reduction in the value of the stablecoin since its USDT loans were priced in USDT, citing the stablecoin's drop to about 99 cents weeks ago.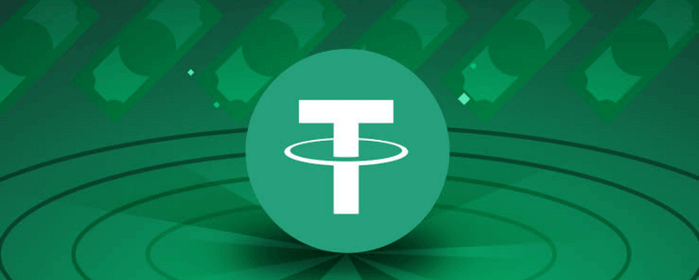 The response argues that despite years of criticism and warnings about the allegedly "ever-impending" downfall of Tether, media outlets were "asleep at the wheel" while a sizable chunk of the cryptocurrency market collapsed owing to blatant fraud, regulatory arbitrage, etc.
This, as Tether pointed out, does not increase their reputation or demonstrate their knowledge of the cryptocurrency market.
The firm outlined how its secured loans work, comparing it to commercial banks that lend to clients while utilizing secured collateral. Tether usually requires extensive over-collateralization by highly liquid assets, it was stated.
The world's largest stablecoin issuer concluded that:
"Tether is profitable and will remain solvent even in critical scenarios. Tether is not gambling clients' money but is and has been accurately managing its reserves and does not apply fractional reserve."