NFTrade, a popular nonfungible token (NFT) marketplace, has introduced a unique feature that enables cross-chain purchases across various networks, including Ethereum, Polygon, Avalanche, and BNB Chain as per a post on May 23.
Get ready to buy NFTs with ANY crypto on any chain🔥

Want an NFT on Ethereum, but only have AVAX on Avalanche?@NFTradeOfficial's Rarimo integration makes it the FIRST-EVER marketplace to support multi-chain payments with ERC20 tokens pic.twitter.com/8cutBCtjQa

— Rarimo (@Rarimo_protocol) May 23, 2023
The breakthrough was a result of the successful integration between NFTrade and the cross-chain messaging protocol, Rarimo.
With the new cross-chain purchasing capability on NFTrade, collectors, and enthusiasts can now acquire items on one network while making payments using a different network entirely. 
AND you can make these multi-chain purchases with only a single click, a single fee, & a single signature!!

— Rarimo (@Rarimo_protocol) May 23, 2023
For instance, if a user wishes to buy an item on Avalanche, they can complete the transaction by utilizing a currency from Ethereum, Polygon, or BNB Chain. 
It was disclosed that the protocol facilitates the seamless exchange of the buyer's tokens on the sending chain for the specific token desired by the seller on the receiving chain. 
This ensures that the seller receives payment, while the NFT is securely transferred to the buyer.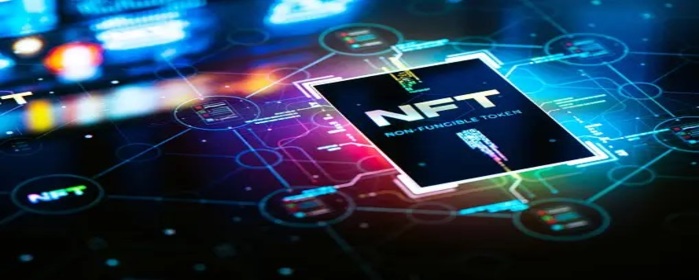 More importantly, the entire process takes place in a decentralized manner, with the developer never gaining custody of the buyer's funds, according to the official announcement.
NFTrade's cross-chain purchasing feature has also been integrated with Circle's Cross-Chain Transfer Protocol (CCTP), allowing buyers who pay with USD Coin (USDC) to burn their tokens on one chain and have them re-minted on another chain.
However, NFTrade plans to expand cross-chain purchases to additional networks, including Immutable X, Skale, Palm, and Moonbeam, in the meantime with a view to increasing the platform's compatibility.
Reactions Trail NFTrade's Unique Feature
In light of the new development, Lasha Antadze, the founder of Rarimo service provider Rarify Labs, remarked that this new feature represents a crucial step in addressing user-experience challenges within the Web3 ecosystem. 
In the same vein, an NFT user Okechukwu reacted that the step is a great innovation that will add more value to the Web3 space. 
Great innovation

— Okechukwu | Suiswap 🚢 (@Okeyrock) May 24, 2023
There is no mincing word that NFTrade's integration with Rarimo's cross-chain messaging protocol will revolutionize the NFT marketplace by enabling cross-chain purchases across Ethereum, Polygon, Avalanche, and BNB Chain. 
Meanwhile, the NFT marketplace has continued to grapple with slow growth and market activities amidst an imbalance between sellers and buyers.