Bitcoin (BTC) has finally overtaken Solana (Sol) as the second most used blockchain for Non-fungible Tokens (NFTs) according to the latest data from CryptoSlam. 
While Bitcoin's NFT market has been experiencing exponential growth in recent times, much of it can be attributed to the newfound hype surrounding memecoin trading on the blockchain. 
In May, the monthly trading volume of NFTs and memecoins on Bitcoin exceeded that of Solana.
The implementation of #Bitcoin ordinals spurred NFT activity on $BTC.

Over the past 30 days #Bitcoin has seen the second most NFT sales volume among all blockchains:

h/t @cryptoslamio pic.twitter.com/q8qnHCcLfD

— Osprey Funds (@OspreyFunds) May 23, 2023
However, Bitcoin's trading volume still lags behind Ethereum, which recorded $393 million in NFT volume during the same period, more than double that of Bitcoin.
Bitcoin managed to gain a significant lead over other popular blockchains such as Polygon, ImmutableX, BNB Chain, and Solana in terms of the trading volume. 
It should be noted that the majority of the trading activity on Bitcoin's blockchain is driven by BRC-20 token transactions, as reported by Domo, the creator of the BRC-20 token standard.
BRC-20 tokens are an experimental fungible token standard built using Bitcoin's blockchain. These tokens have generated a lot of hype, particularly within memecoin communities that fuel speculative cryptocurrencies. 
The market capitalization of BRC-20 memecoins surpassed $1 billion in the first half of May and currently stands at $447 million as of the time of writing.
Some of the most popular BRC-20 tokens include ORDI, PEPE, and MEME, which all lack any real utility and were primarily issued for experimental purposes. 
For example, ORDI was created by Domo to showcase the functionality of the BRC-20 standard provided by Bitcoin.
The trading volume of BRC-20 tokens is primarily driven by traders seeking to capitalize on the current craze. However, as the initial hype subsides, trading activity surrounding these tokens is expected to decrease.
Bitcoin Ordinals Revives NFT Marketplace
It appears that the unabated decline within the NFT marketplace as a result of the bear market is gradually being stemmed with the rising wave of Bitcoin ordinals.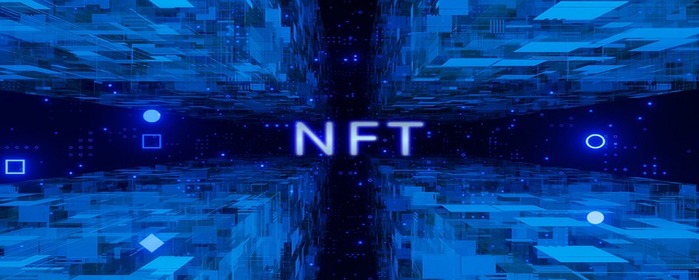 There is no mincing word that the Bitcoin ordinals phenomenon has seen over 6.1 million images, videos, and tokens minted on the Bitcoin blockchain via the BRC–20 token standard.
Magic Eden, a prominent Bitcoin NFT marketplace, has also begun to compete with UniSat, which primarily trades in BRC-20 tokens.
Although collections like Bitcoin Frogs have gained traction, their trading volume is still far behind top Ethereum collections like Bored Ape Yacht Club (BAYC), which recorded over $40 million in trading volume between April 23 and May 23.