The executive vice president of the firm, Tal Cohen, said that the American stock exchange, Nasdaq, does not have any immediate intentions to start a cryptocurrency exchange until there is more regulatory certainty from lawmakers.
During an interview with Bloomberg, Cohen stated that the retail side of the cryptocurrency market is fairly saturated and that there are sufficient cryptocurrency exchanges to meet the requirements of retail investors.
Cohen said this in reference to the fact that there are a lot of cryptocurrency exchanges. He also said that his company will maintain its focus on the cryptocurrency custodial services that were introduced on September 20.
Nasdaq's Plan
Rather, the firm will continue to concentrate on providing its cryptocurrency custody services, which Cohen describes as being fundamental for customers.
He cites the enormous demand and opportunities in this market. They believe that if you can keep people's investments secure, then they will trust you to take care of everything else, he said further.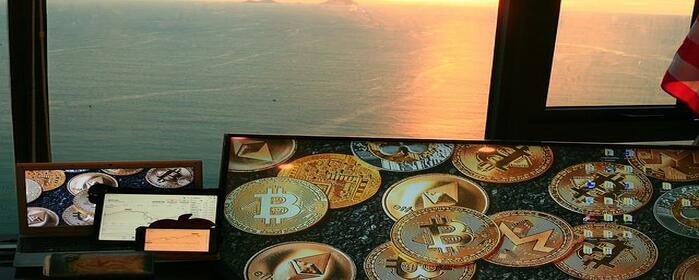 Cohen also said that in addition to providing safe-keeping services, Nasdaq is trying to expand its execution capabilities in order to make it easier for customers to move and transfer their assets.
Institutional investors are the principal focus of the Nasdaq exchange's marketing efforts because of the remarkable rate of adoption that has been seen among these groups over the last several years.
While it's one thing to amass crypto assets, it's an entirely other challenge to keep those assets secure. Furthermore, corporate finances should never be managed by a single individual.
Not only does the absence of laws hinder established firms like Nasdaq from joining the field, but even current cryptocurrency platforms in the nation have suffered from time to time owing to enforcement actions and penalties.
Their crypto custodial service is an addition to Nasdaq's current offerings, which are all geared at making a claim in the cryptocurrency market. However, regulatory clearance is still required.
Nasdaq executive Tal Cohen told Bloomberg that the business would not move into delivering cryptocurrency exchange services for the foreseeable future despite the fact that it currently provides crypto companies with security and monitoring capabilities.