A recent purchase of Arbitrum (ARB) by a whale has been reported. Lookonchain, an on-chain analytics platform, shared a Twitter post stating that the whale spent 800 Ethereum (ETH), equivalent to approximately $1.47 million, for two days to acquire 1.27 million ARB. At the time of writing, the cryptocurrency was valued at $1.16 per unit.
A whale spent 800 $ETH($1.47M) to buy 1.27M $ARB at ~$1.16 in the past 2 days.https://t.co/VPPZoOeXmb pic.twitter.com/BWnAxC7fJP

— Lookonchain (@lookonchain) August 14, 2023
Crypto Whale Couldn't Prevent ARB's Price to Drop
According to CoinMarketCap, the price of Arbitrum (ARB) has decreased by 1.72% over the past day of trading, resulting in a current trading value of $1.14. Despite reaching a 24-hour high of $1.17, ARB has also weakened against the market leader, Bitcoin (BTC), by more than 2% throughout the past day. However, ARB's intraday volume of $121,779,342 represents a 25+% increase since yesterday.
Despite this recent decline in price, ARB's weekly performance remains positive at +0.27%. With a market cap of $1,457,209,778, ARB is currently ranked as the 36th largest cryptocurrency, just behind Mantle (MNT) in the 35th position.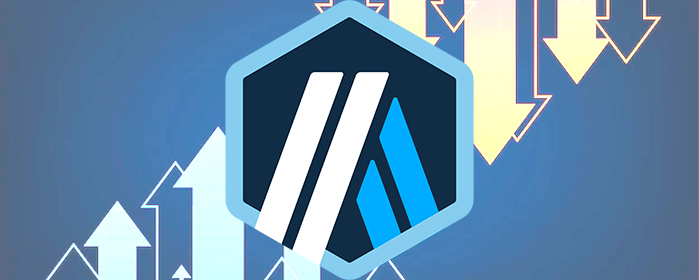 In terms of technical analysis, the price of Arbitrum (ARB) has fallen below its 9-day, 20-day, and 50-day exponential moving average (EMA) lines over the past week and continues to trade below these indicators. Additionally, a medium-term bearish technical flag has been triggered as the 9 and 20 EMA lines have crossed below the longer 50 EMA line.
If this bearish flag is confirmed, ARB's price may test the support level of $1.0590 in the coming week. Continued selling pressure could also push the price down to the next crucial support level at $0.9217. 
However, if ARB is able to close a daily candle above the 50-day EMA line at around $1.1647, the bearish thesis would be invalidated and ARB's price could potentially rise to as high as $1.3613 in the following week.
This purchase did not prevent ARB's price from dropping by 1.72% in the past day, and a bearish technical flag was triggered on its daily chart. ARB's future performance may depend on the demand for its scaling solution and the competition from other layer 2 projects.