On Tuesday morning in Asia, Bitcoin saw a slight increase but was unable to surpass the resistance level of $29,500. Ether also experienced a small rise, while other top 10 non-stablecoin cryptocurrencies remained mostly unchanged or increased slightly, with Solana's SOL leading the pack.
Bitcoin Remains Steady for the Seventh Week in a Row 
Following the release of weak U.S. inflation data, which improved risk sentiment, digital asset investment products saw an inflow last week after three weeks of consecutive outflows. 
The NFT market recorded its highest weekly total transactions since February 2022. Meanwhile, U.S. stock futures were mixed after Wall Street closed higher on Monday due to a rally led by chipmaker Nvidia.
In the past 24 hours, Bitcoin has experienced a slight increase of 0.35%, reaching a value of $29,408.45, according to data from CoinMarketCap. Over the week, the world's leading cryptocurrency saw a gain of 0.91%. Early on Tuesday morning, Bitcoin reached a high point of $29,660.25.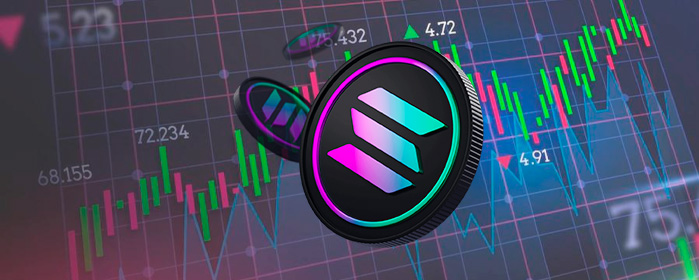 For the past seven weeks, Bitcoin's price has remained mostly within the range of $29,000 to $30,600, causing some investors to become frustrated due to the lack of higher returns. However, this low volatility could be a positive development. 
The newfound stability of Bitcoin's price may attract institutional investors, who have traditionally been hesitant to enter the market due to its extreme price fluctuations. This stability is also beneficial for businesses and consumers seeking a reliable store of value or means of exchange.
In addition to Bitcoin, Ether also experienced a slight increase of 0.22%, reaching a value of $1,844.14 and gaining 1.05% over the past seven days. All other top 10 non-stablecoin cryptocurrencies saw increases, except for Dogecoin, which decreased slightly by 0.06% to $0.07477 but still gained 2.05% for the week. 
Solana's SOL was the top performer, rising by 3.50% to $25.17 and achieving a weekly gain of 9.42%. In the past 24 hours, the total market capitalization of cryptocurrencies has increased by 0.40%, reaching a value of $1.17 trillion. Additionally, trading volume has risen by 47.95% to $28.52 billion.