Cryptocurrency exchanges have been on the rise in the past years. We see many of them providing services for traders and swappers. The difference between them is mostly about supporting coins. But one of the crucial differences is seen in the governance mechanism.
Traditional exchanges rely on central organizations to govern and provide services, while decentralized cryptocurrency exchanges (DEX) are suitable for those looking for more security and trustless services. Polkaswap is a decentralized exchange with an automated market maker, especially for Kusama and Polkadot users. It runs on SORA 2.0 network.
Swapping is one of the most popular services among cryptocurrency users. They want to swap their token for many reasons. Some may need access to a utility token, while others are looking for more earnings.
DeFi services have made it more practical for swappers to easily find access to their needed tokens. Decentralized exchanges like Polkaswap are vital components in this movement. They let you swap tokens in a P2P system without the need for any middlemen.
What is Polkaswap?
Launched in Q4 2020 in the testnet phase, Polkaswap is a decentralized exchange for Polkadot and Kusama users. It offers the primary services needed in a DEX, like liquidity providing and swapping. The most crucial feature in Polkaswap is its non-custodial and cross-chain features.
In other words, users can swap any token that is based on Polkadot or Kusama blockchain. Parachains on Kusama and other blockchains that are connected through bridges are supported in Polkaswap, too.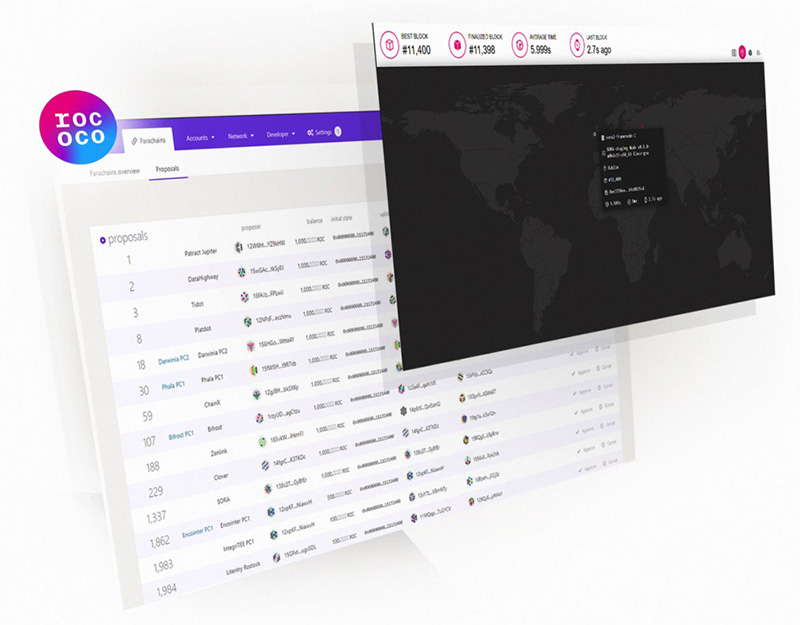 The primary software of Polkaswap is open-source. It's under the Apache V2 license. The ultimate goal for this decentralized exchange is to remove the trusted intermediaries in tradings. Users can swap and trade their tokens without needing any middlemen, which results in more freedom and censorship-resistance.
How Does it Work?
Liquidity aggregation algorithms are the fundamental components in Polkaswap. They make it possible to setup liquidity sources for swappers. The algorithm connects swappers to liquidity sources. Any swapping request will be connected to the source with the best price.
Liquidity sources in Polkaswap are automated market makers or AMMs. But they can be represented by other tools like different algorithms or order books. The open-source nature in Polkaswap makes it possible to develop and distribute multiple models for liquidity sources. Developers can add other models by creating algorithms as modules in Polkaswap. As a result, Polkaswap provides the swapping function for Polkadot and Kusama users and the opportunity to develop markets for developers.
PSWAP the Polkaswap Token
The primary token in Polkaswap DEX is PSWAP. Users provide liquidity for trading pairs on Polkaswap and receive PSWAP. PSWAP token is issued and burnt automatically by a token to balance the price. New tokens are minted to be rewarded to liquidity providers. But more PSWAP tokens burn to balance the price.
The trading fee on Polkaswap is 0.3% like Uniswap. The DEX receives the fees to pay the liquidity providers. 
There is another token called XOR in Polkaswap. Users pay transaction fees with XOR. Polkaswap is built on the SORA network, and XOR is the primary token in that network.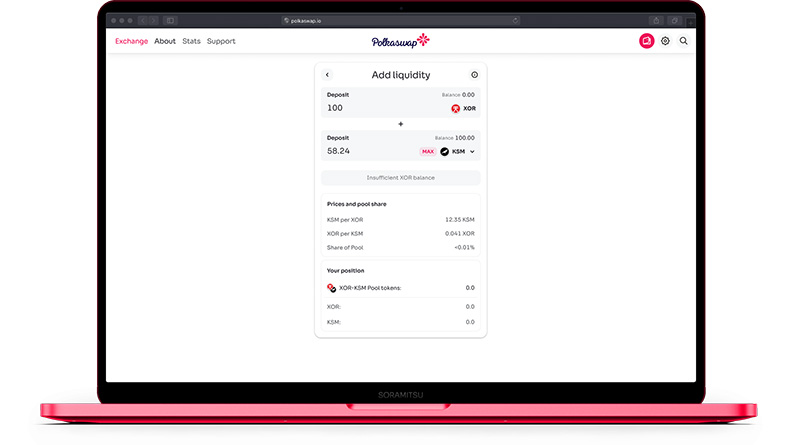 How Can I Get PSWAP?
One of the best ways to receive PSWAP is to provide liquidity for Polkaswap trading pairs. But the DEX distributes and rewards the token to other contributors, too. Those who participate in parachain auctions of Polkadot and Kusama can earn PSWAP tokens. 
There is no ICO or other similar process for getting PSWAP tokens. The auctions are the best way to claim some. These auctions are about obtaining parachain slots for Polkadot and Kusama on the SORA network. Users can participate in auctions by locking tokens. After the winner of the auction is announced, they will receive PSWAP tokens. Polkaswap says about the rewards:
"We are reserving up to 30% of the total PSWAP supply (30 million PSWAP) to reward the community for helping the SORA network win and maintain the KSM and DOT parachain auctions for the first six years. After six years, it will be up to the SORA Parliament to finance future parachain leases."
About Sora Network
SORA network is another member of the decentralized plan from Polkadot. It focused on decentralizing the economic processes while providing an excellent opportunity for developing and running parachains. It offers a new architecture for connecting parachains to Polkadot. The ultimate result is more comfortable decentralized financial services connected to Polkadot.
Developers who want to create dApps for financial use-cases can benefit from services in the SORA network. It has multiple tools for them that facilitate the process of development and distribution.
SORA network is somehow the infrastructure for Polkaswap. It has the vital elements of decentralized governance as well as practical tools like wallets. The governance system is managed by votings and stakings. Users can become SORA citizen and get elected for participating in the SORA Parliament.
The infrastructure that SORA provides for Polkaswap makes it a comprehensive platform for swapping tokens between multiple blockchains. Tokens on SORA, Ethereum, Polkadot, and Kusama will be supported.
The SORA network has three tokens. XOR is the primary one that is used for transaction fees. The other one is called VAL. Validators on the SORA network receive their rewards in VAL tokens. PSWAP token is supported on SORA, too.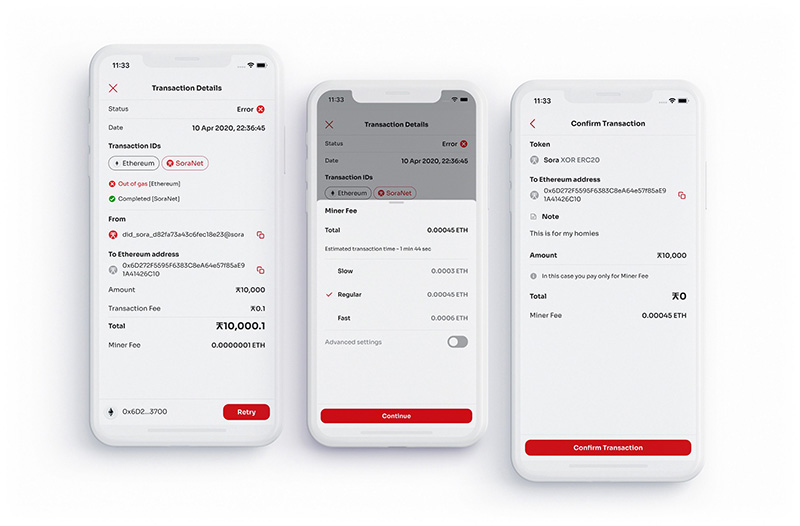 About Web3 Foundation
Web3 foundation supports the development and progresses in Polkaswap. The foundation is focused on a decentralized future for the internet. It funds many projects, and Polkaswap is one of the important ones.
As a project that facilitates financial transactions in a decentralized manner, Polkaswap can become one of the major achievements of Web3 foundation investments.
Decentralized internet that gives power back to users is the ultimate goal for the Web3 Foundation. Polkadot is one of the infrastructure components in this future. Web3 Foundation supports other projects from the Polkadot team like Kusama. They are all focused on creating an easy path toward a fully decentralized internet and financial systems.
Conclusion
Polkadot is one of the most active blockchains working on the future of the internet. It tries to decentralize every component of this world with various services Polkaswap is one of those efforts that target P2P tradings. The swapping feature in this decentralized exchange helps everyone trade easier and without the need to trust intermediaries. As the project gets bigger, the interoperability feature makes it possible to connect more blockchains. The ultimate result will be more users enjoying frictionless swapping.