Despite Prime Trust's halt order, Bitcoin remained resilient as several former TradFi professionals joined the crypto industry this week. Could this pave the way for more Bitcoin spot ETF applications in the near future? A Bitcoin spot ETF would track the price of actual bitcoins, unlike the existing products that rely on futures contracts. 
A spot ETF would also address the issues of premium or discount, market manipulation, and fraud risks that have plagued the Bitcoin market and deterred the SEC from approving previous proposals. Some of the leading firms that have filed for a Bitcoin spot ETF include BlackRock, Fidelity, VanEck, and Ark Investment.
The Community Remained Unphased Despite the Recent Development
Bitcoin saw a significant increase of 17.77% in its value from June 16 to June 23, reaching US$30,079 at 7:00 p.m. Friday in Hong Kong. This was the first time since April 19 that the leading cryptocurrency by market cap surpassed US$30,000. Ether, the second-largest cryptocurrency, also gained 12.61% over the week and traded at US$1,879.
However, the crypto market faced some regulatory challenges as well. The Nevada Financial Institutions Division (NFID) issued a cease and desist order to Prime Trust, a crypto custodian service, on Wednesday. The NFID alleged that Prime Trust failed to honor customer withdrawal requests and violated state laws.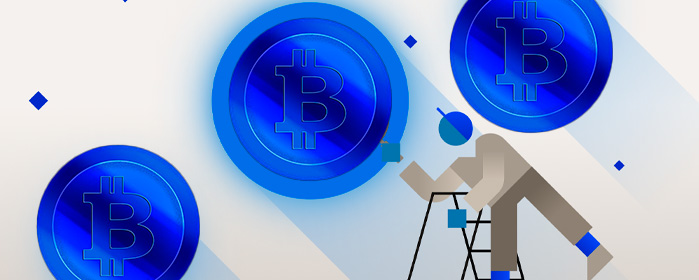 Prime Trust was the technology partner of TrueUSD and provided fiat and digital asset enablement for the stablecoin. However, TrueUSD assured its users that it had no exposure to Prime Trust and that it had multiple USD rails for minting and redemption. 
Bitcoin experienced a volatile week as it dropped below US$30,000 after a series of events that shook the crypto market. However, it bounced back above that level as institutional investors showed more interest in the digital asset.
The world's largest asset manager, BlackRock, initiated the institutional adoption wave when it applied for a Bitcoin ETF that tracks the spot price of the cryptocurrency on June 15. This would be the first product of its kind to trade on the U.S. market if approved by the SEC. Deutsche Bank, Germany's largest bank, also joined the crypto space by seeking a license to offer a crypto custody service, according to a Bloomberg report on Tuesday.
According to CoinMarketCap data, the total value of all cryptocurrencies was US$1.17 trillion at 7:00 p.m. in Hong Kong on Friday, which was 12.5% higher than US$1.04 trillion a week earlier. The market was dominated by Bitcoin and Ether, which had a combined value of US$808 billion. Bitcoin accounted for 49.9% of the market, while Ether had a 19.3% stake.