Crypto.com, one of the leading crypto exchanges in the world, has recently announced a major expansion in Europe. The company has received a Virtual Asset Service Provider (VASP) license from the Bank of Spain, which allows it to offer crypto-related services in the country. This is a significant milestone for Crypto.com, as Spain is one of the largest and most active crypto markets in Europe.
Crypto.Com Is Taking Over The European Market
The VASP license enables Crypto.com to comply with the anti-money laundering (AML) and counter-terrorism financing (CTF) regulations set by the Financial Action Task Force (FATF), an intergovernmental body that sets global standards for combating financial crimes. By obtaining this license, Crypto.com demonstrates its commitment to operating in a regulated and transparent manner, as well as providing a safe and secure platform for its customers.
Crypto.com's expansion in Europe comes at a time when its main rival, Binance, is facing increasing regulatory scrutiny and challenges in the region. Binance, the world's largest crypto exchange by trading volume, has been banned or restricted by several regulators in Europe, including the UK, Germany, Italy, and the Netherlands.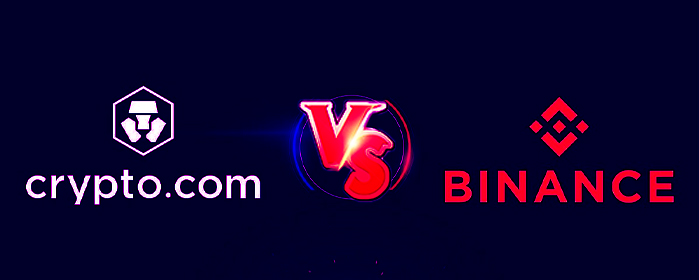 Binance has also announced that it will wind down its futures and derivatives business across Europe, following pressure from regulators who consider these products to be high-risk and unsuitable for retail investors.
The contrast between Crypto.com and Binance illustrates the different approaches that crypto exchanges are taking to navigate the complex and evolving regulatory landscape. While Binance has been accused of being evasive and uncooperative with regulators, Crypto.com has been proactive and cooperative in seeking licenses and approvals in various jurisdictions.
Crypto.com has also invested heavily in building its own infrastructure and technology, such as its own blockchain network and payment card system, which gives it more control and flexibility over its operations.
Crypto.com's expansion in Europe is likely to boost its user base and market share in the region, as well as enhance its reputation and credibility among regulators, customers, and partners. The company has ambitious plans to become a global leader in the crypto industry, with a vision to accelerate the world's transition to cryptocurrency. By obtaining the VASP license in Spain, Crypto.com has taken another step towards achieving this goal.