The TerraClassicUSD (USTC) project aims to create a stablecoin pegged to the US dollar on the Terra Luna Classic blockchain. A proposal to test and improve the pegging mechanism through modeling and simulation has been submitted for voting by the community. The proposal has received positive feedback from the community and the Quant team developers, who will work on the USTC pegging process. 
The Joint L1 Task Force (L1TF) developer team will also provide support and assistance to the Quant team on this project.
What the Proposal Means for the Future of LUNC
Proposition 11597 "USTC / Stable Algo Quant Team" is an initiative of the RedlineDrifter Quant Team, a Terra Luna Classic community member, who announced the Twitter vote. The proposal seeks to model and simulate the repurchase and exchange plan of USTC Incremental Repeg Buybacks & Staking Swaps, which is one of the most important plans for the Terra Luna Classic chain.
$USTC Quant Team proposal – 11597 is now up for vote!

You want decentralised money? Make your voice heard! 🚀🚀🚀#LUNC #USTC $LUNC $USTC#LUNCcommunity#LuncArmy#cryptohttps://t.co/W6gd0wQ5Ac

— RedlineDrifter (@RedlineDrifter) June 25, 2023
The community fund spending proposal has received over 99% upvotes, indicating that the community supports the work of the Quant team and the proposed developers. In addition, the community also approves the USTC Redeem and Buyback Plan, which aims to stabilize the value of the US dollar-pegged stablecoin on the Terra Luna Classic network.
The proposal has received a positive response from most of the significant validators in the network, such as TCB, Coinpayu, StakeBin, Classy's Sphere, PFC, and Lunanauts. They have all cast their votes in favor of the proposal. The voting period will end on July 3, but it seems that the proposal will achieve a quorum before that date.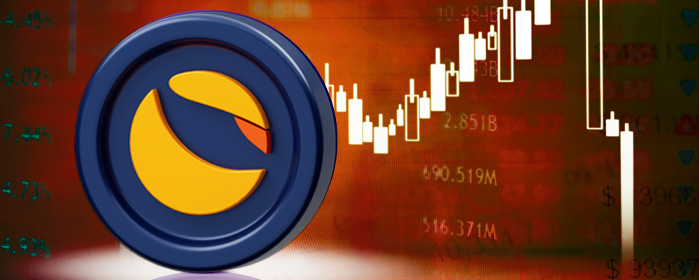 According to the proposal, Quant's team needs a payment of $20,000 in LUNC for the first month. Quant's team consists of RedlineDrifter, Faffy, Alex, Bilbo Baggins, and Kyjack. Terra Classic Lead Developer and Professor Edward Kim will also volunteer with the team, assisting with research related to AI applications in USTC repeg and backtesting.
The Quant team's goal is to enhance a current tool, conduct a thorough analysis, and offer useful feedback on the algorithm's performance and limitations.
The L1TF and Quant team have agreed to work together on the USTC repeg project. Their goal is to lower the LUNC and USTC supply in the market in the third quarter. LUNC has lost 2% of its value in a day, trading at $0.000090 per coin. The lowest and highest prices in the past 24 hours were $0.0000902 and $0.0000930, respectively. USTC also dropped 1% in a day, trading at $0.012 per coin.