While the executives of the defunct FTX exchange have hoped to be able to recover some funds so creditors can be reimbursed, some sources have claimed that the recovery process could take up to two years.
The report states that there is a possibility that 50% to 70% of lost money may be recoverable. This hypothesis is based on recent actions taken by FTX's new CEO, John Ray.
According to statements, Ray submitted some paperwork to the court detailing the discovery of up to $5 billion of the $8 billion that Sam Bankman and FTX Fried lost in total. The funds discovered so far are said to be liquid assets.
Despite Ray's filing having a $5 billion total value, it may be difficult to estimate what the same discovery will be worth when it is distributed. This especially applies to venture capital or illiquid cryptocurrency investments.
FTX creditors Might Receive Lesser Money
Customers who are waiting for reimbursement might get less value when the time comes because of the nature of these assets. Everything is dependent on the state of the market at the time.
The New York Post also stated, citing one of the attorneys involved in the process, that they don't know if the new CEO, Ray, will value money returned to people based on what their crypto was worth at the time or what it is worth now.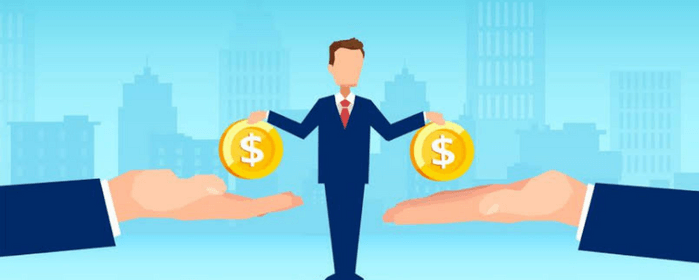 Millions of people and several companies were caught off guard after the former leading crypto exchange fell from grace in November 2022.
The exchange's founder and former CEO, Bankman-Fried, has been charged with securities fraud. Authorities assert that he used funds stolen from FTX customers' wallets to pay for failed trades in his affiliated Alameda Research hedge fund, support his extravagant life, and finance political donations intended to influence government regulation of the cryptocurrency industry.
The report goes on to say that Ray might even take back political contributions and charitable donations, according to people with knowledge of the situation. Additionally, he is thinking about restarting the FTX exchange to raise more money.
A number of significant corporations are among FTX's creditors, according to recent court filings. There was a vast global network of businesses that owed money to the defunct exchange, including airlines, hotels, charities, banks, venture capital firms, media outlets, and, as expected, cryptocurrency companies.