The COTI network announced on January 25th the long-awaited launch date of the "Djed" overcollateralized Cardano stablecoin.
The Djed stablecoin will be released the following week, according to COTI, the developer of the stablecoin and the decentralized network for payment transactions. It did not mention a date, but previous announcements have hinted that it will be before the end of January.
We are pleased to share another update about Djed's progress and to inform you that the launch is scheduled for next week!

Read more: https://t.co/7kPjfGMNmk$DJED $COTI @InputOutputHK @Cardano pic.twitter.com/mHA5KVblay

— COTI (@COTInetwork) January 24, 2023
In a blog post, the COTI network reports that the chain index synchronization procedure began a week ago. Prior to the debut, the 14-day procedure is anticipated to be finished next week. COTI says this remains the only technical roadblock delaying the launch.
Djed Will be Backed 4 to 8 Times
They claim that Djed will be backed by other tokens and need between 400% and 800% in collateral value to be provided before it is released to a user. This indicates that it has 4–8 times more real value than the total stablecoin supply that supports it.
This strategy of over-collateralization would allow Djed's value to hold steadily throughout market stress and avoid a repetition of TerraUSD, the infamous stablecoin operating on Luna, which dropped over 99% in May.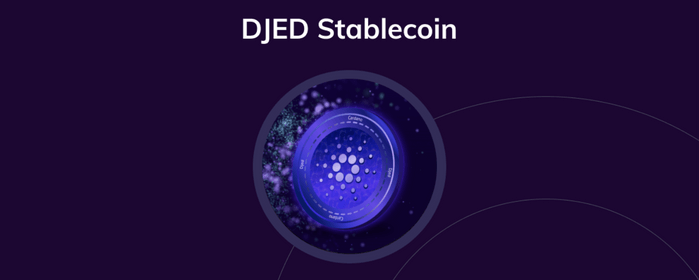 Since the introduction of Djed in 2021, COTI and the Cardano Input Output (IOG) team have worked together to create the stablecoin. Over 40 collaborations have been formed to ensure Djed's appropriate utilization.
The COTI network's CEO, Shahaf Bar-Geffen, also urged people to be ready for Djed and to anticipate more thrilling news in the days to come.
However, a number of cryptocurrency exchanges, including the well-known Bitrue exchange, have expressed support for the stablecoin and Shen, the coin that serves as its balancer.
The first multi-pool decentralized exchange on Cardano, Minswap Labs, has also informed its over 59k Twitter followers that trading pairings for ADA/DJED and ADA/SHEN will be accessible by next week.
Meanwhile, developers have similarly created DjedPay, a payments program that makes use of the stablecoin that would let users transfer tokens to retailers and other businesses.
Cardano enthusiasts and ADA owners have been eagerly awaiting the debut. But it doesn't seem to have impacted the price of the ADA coin.
ADA coin is now down 5.77% over the past 24 hours and only 2.78% over the last week on Coinmarketcap, where it is trading for $0.3563. Nevertheless, the coin is ranked 8th in terms of market cap.