SafeMoon was reportedly exploited for $8.9 million on March 28 following the compromise of its Liquidity Pool (LP) according to blockchain security firm PeckShield.
Hi @safemoon The upgrade, with the exploited public burn bug, was initiated by the official SafeMoon: Deployer. (Admin key leak?) And here comes the upgrade tx. https://t.co/ffAhm9qhgG https://t.co/KYEiYxMRII pic.twitter.com/9CQhseircP

— PeckShield Inc. (@peckshield) March 28, 2023
However, the ugly development was subsequently ascertained by the company via a Tweet, stating that its LP was truly compromised, and swift actions are being taken to resolve the issue as soon as possible.
To the @SAFEMOON community: We want to inform you that our LP has been compromised.

We are taking swift action in an attempt to resolve the issue as soon as possible. Follow here for updates.

Thank you for your support as we work to address this situation.

— SafeMoon (@safemoon) March 28, 2023
The famous decentralized finance (DeFi) project barred users from posting or sharing comments under the tweet informing the community about the attack.
Meanwhile, blockchain investigator PeckShield revealed that the attack was successfully orchestrated due to a recent software upgrade as a potential culprit that introduced the bug.
One of the community members, DeFi Mark, remarked that the attacker leveraged the vulnerability to remove SFM tokens, thereby creating an artificial spike in the token's price. Thereafter, the attacker sold off the tokens at an extremely inflated price.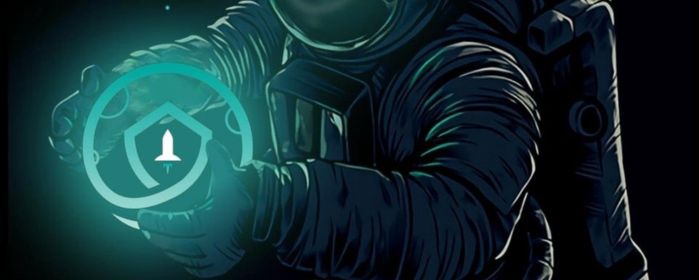 Interestingly, the attacker left a note which partly reads:
"Hey relax, we are accidently front-run an attack against you, we would like to return the fund, setup a secure communication channel, let's talk."
Following the developments, investors are urged against investing in SafeMoon until the team can resolve the matter in order to prevent further loss of funds.
SafeMoon CEO Reacts to the Attack
Hours after the attack, SafeMoon CEO John Karony remarked that the team is working tirelessly towards protecting the community, and further assured users that the DEX is safe.
To our valued community,

As you may be aware, on Tuesday 28 March, SafeMoon's Liquidity Pool was compromised. We have taken swift action to resolve the situation and protect our community. I want to make clear that our DEX is safe. This ultimately affected the SFM:BNB LP pool.…

— John Karony (@CptHodl) March 29, 2023
At the time of writing, SafeMoon team has not disclosed the vulnerabilities that made the attack successful except for the reason provided by PeckShield.
Meanwhile, some of the celebrities that promoted the project such as Nick Carter, Soulja Boy, Lil Yachty, and YouTubers Jake Paul have been facing lawsuits since February 2022 for misleading investors to buy SafeMoon tokens.
It remains to be seen how the SafeMoon team will handle this ordeal, and recover the stolen funds. Moreso, the attacker has expressed an open-hand for discussion.