Binance crypto exchange recorded almost $1 billion withdrawal 12 hours before it was officially sued by the U.S. Commodity Futures Trading Commission (CFTC) on March 27 according to a report by Thanefield Capital.
1/ Large on-chain movements prior to the Binance indictment

A few hours before the Binance CFTC Indictment, there were large stablecoin withdrawals across centralized exchanges, totaling almost $1.5B in just 12 hours

Notably, Binance itself saw an $850M outflow. pic.twitter.com/yLD7f1cgmB

— An Ape's Prologue (@apes_prologue) March 27, 2023
Thanefield Capital's research report stated that $1.5 billion left centralized cryptocurrency exchanges with Binance accounting for the highest volume of outflow put at $850 million. Other exchanges like Kraken, Coinbase, and Bitfinex saw massive outflows.
However, it revealed that Binance saw an additional $240 million outflow one hour after the CFTC announcement was made.
2/ Just one hour after the announcement, Binance saw an additional $240M withdrawn.

This aligns with the rumors before the event that something significant was happening, as evidenced by the massive movement of stablecoins out of exchanges.

— An Ape's Prologue (@apes_prologue) March 27, 2023
It should be noted that the CFTC filed a suit against Binance and CZ in the U.S. District Court for the Northern District of Illinois for allegedly violating trading and derivatives rules.
The CFTC alleged that Binance carried out transactions in Bitcoin (BTC), Ethereum (ETH), and Litecoin (LTC) for some individuals in the U.S. since 2019 despite existing policy prohibiting U.S. customers.
Meanwhile, Binance still holds $64.36 billion worth of cryptocurrency assets despite the recent massive outflow. These include more than $2 billion worth of USDT, $17 billion worth of Bitcoin, and $8.1 billion worth of Ether.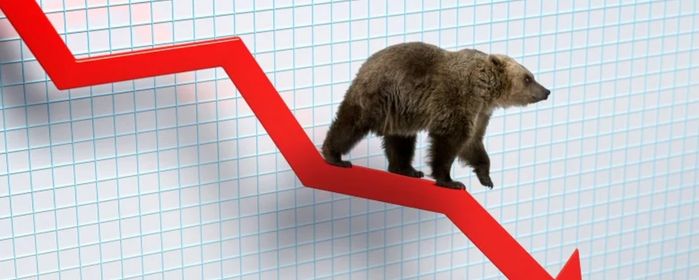 Binance Bitcoin Balance Declines
Following the CFTC lawsuit against Binance, the crypto exchange Bitcoin balance dropped by 3,400 BTC within 24 hours of the announcement. This brings the total reduction of Binance's Bitcoin balance to 3,900 within a week.
It appears that investors/users on Binance are gradually moving away from Binance in case of possible shutdown by the regulatory institution.
Other crypto exchanges like Coinbase, Bitfinex and Gemini recorded an increase in their Bitcoin reserves within the 24-hour timeframe.
Meanwhile, Binance CEO Changpeng Zhao (CZ) outrightly rejected the allegations levelled against the exchange, stating that Binance.com does not trade for profit or manipulate the market under any circumstances.
My Response to the CFTC Complaint | Binance Blog https://t.co/TadyotM7HN

— CZ 🔶 Binance (@cz_binance) March 27, 2023
There is no mincing word that Binance is not having a good time as federal judge Jennifer Rearden of the U.S. District Court for the Southern District of New York halted a proposed deal between Voyager and Binance.US on March 27.
Judge Rearden pronounced an emergency stay until a decision is made on the Department of Justice's appeal against the bankruptcy plan. It is hoped that Binance will absolve itself with time.