The digital world is growing fond of the concept of the metaverse. The metaverse is growing in terms of consumers, but it is also attracting more and more money. The concept of blockchain and cryptocurrencies ensures more feasibility for users in their daily routines. However, the blockchain world now also incorporates NFTs and the metaverse tied with high-end entertainment experiences. Projects like Sensorium are also making a staunch entry into the metaverse world to reap its benefits.
Its native token, SENSO, powers the ecosystem of Sensorium Galaxy. The token will also power the growth of Sensorium's metaverse. In a recent development, Sensorium announced that it burned one billion SENSO tokens worth 40% of the coin's currency. It was also announced that around 500 million tokens would be locked for in-game sales of digital assets. Therefore, only 200 million SENSO tokens will be left in circulation. As a result, SENSO is set to become a more relevant metaverse token.  
Sensorium jumps on the metaverse bandwagon
The Sensorium Galaxy project has been lingering around the metaverse ecosystem for quite some time. However, now it is a contender in the race with famous metaverse giants like Facebook and Fortnite. The metaverse project of Sensorium will most probably be launched in the coming months. Once the project is established, the users will be able to access different virtual worlds in link with varying types of entertainment.
The metaverse will be home to different exclusive concerts of popular artists like David Guetta, Michel Jarre, and Armin van Buuren. The sensorium metaverse will not only be full of entertainers, but it will also be equipped with virtual beings.
These avatars will act like virtual companions for individuals, allowing them to talk and communicate on any topic. These AI-driven virtual beings can also co-create music and dance with the users. These users will then be able to monetize their creations, as they can be sold as NFTs in exchange for SENSO tokens.
The SENSO token will support transactions, purchasing tickets or passes, avatar customization, and issuance of digital artworks. Each SENSO token is valued at $10 per unit within the network. However, SENSO is valued at a little over $1.66 in the cryptocurrency market.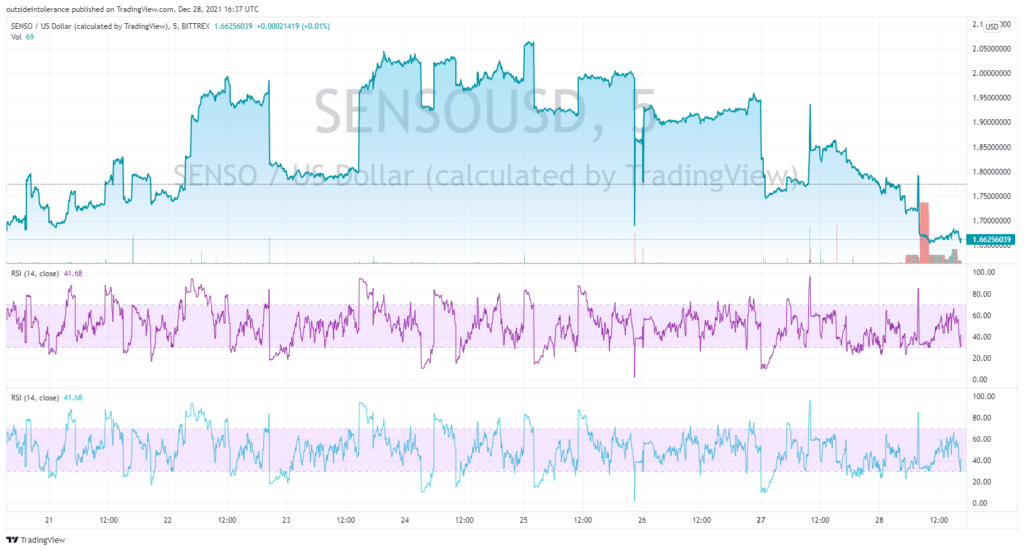 Users of the upcoming project can also reap high profits by holding SENSO tokens. According to Sensorium's whitepaper, 'participants are given the possibility to join the Council and enjoy voting rights on product decisions along with other perks.'