There is no doubt that Bitcoin has a strong influence over the cryptocurrency market. Since its launch in 2009, Bitcoin has not looked back. It has led to the growth of the cryptocurrency market on all fronts. People from all over the world are getting familiar with the leading cryptocurrency token. Moreover, investors and traders fancy its performance charts to mark their market entry and exit points.
The altcoin market is also heavily influenced by the price trajectory of Bitcoin. There are several coins and tokens that turn bearish or bullish depending on Bitcoin's mood. This shows the dominance of BTC over the trillion-dollar industry. Over the years, Bitcoin's value has recorded new peaks. Lately, Bitcoin has been stuck in a tight range and has failed to breach $50,000 successfully. At the time of writing, Bitcoin is priced at around $48,000.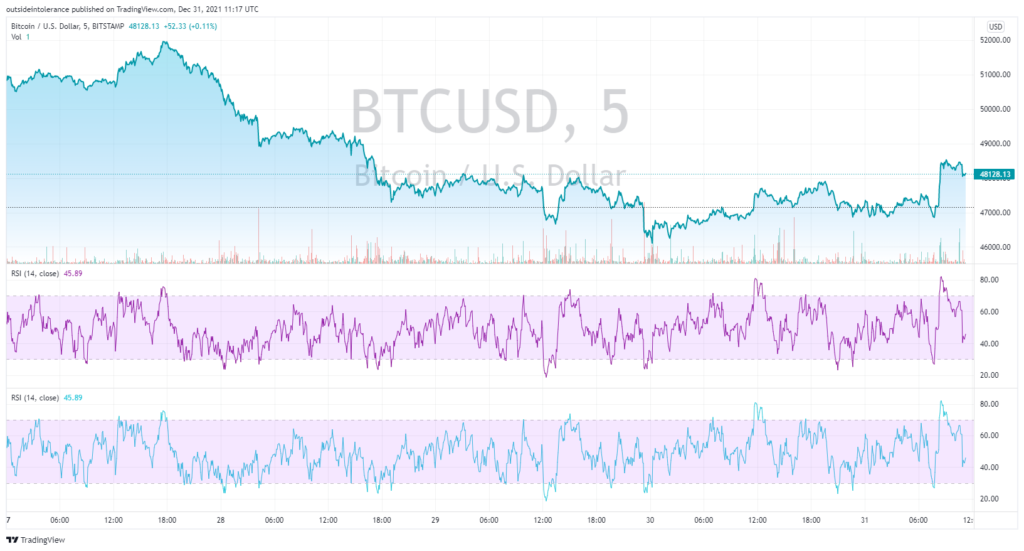 The falling market dominance of Bitcoin and the rise of altcoins
The market dominance of Bitcoin is the ratio between BTC's market and the total market cap of the crypto industry. However, Bitcoin's dominance received a major blow this week, as it slid below 40%. These figures were close to the all-time low of 36.7% in 2018.
However, it is not the first time Bitcoin's dominance has degraded in 2021. Previously, in May, BTC's dominance came down to about 40.3%. In September, the figures were lingering around the same level. Many experts believe that this recent dip in dominance suggests that the leading crypto token is losing its first-mover competitive advantage.
There is also a belief that an altcoin season might be on the way because of the ongoing market condition. The dominance of the altcoin market has increased from only 21% in 2014 to around the 60% mark in December 2021.
On the other hand, the market dominance of Ethereum (ETH) has progressed majorly. It continues to stay above the 20% mark at almost $500 Billion. Since last year, the dominance of Ethereum has doubled from around 10%.
The yearly chart for Bitcoin's dominance suggests that it has suffered from a down trend all through the year. However, it is yet to be seen that weather the institutional investors come to Bitcoin's aid or not. The start of the new year will prove critical for the growth of crypto investments. Statistics show that Bitcoin's short-term supply has dropped by 32%, as long-term holders have added 16% to their assets.