Shiba Inu's Shibarium, a Layer 2 solution for the Shiba Inu ecosystem, has faced technical issues just hours after its launch. Colin Wu, a Chinese reporter, has reported that transactions on Shibarium are currently in a pending state. As a result, nearly $2 million worth of ETH has become trapped within the Shibarium network.
According to Beosin monitoring, the transaction on Shibarium, Shiba Inu's Layer 2 solution, is in a pending state. Currently, $1.7 million in ETH is locked on the Shibarium cross-chain bridge. Users are advised to temporarily stop using Shibarium. During the Shibarium testnet,…

— Wu Blockchain (@WuBlockchain) August 17, 2023
ZachXBT, a well-known crypto analyst, has provided additional information about the situation with Shibarium. He noted that 954 Ethereum (ETH) tokens, valued at approximately $1.7 million, are currently stuck on the Shibarium cross-chain bridge.
no idea but RPC is dead and also awful block explorer. it's a sloppy launch regardless.

— ZachXBT (@zachxbt) August 16, 2023
Crypto Community Disappointed by Faulty Shibarium Launch
The crypto community was particularly surprised by the development, as Shibarium had achieved a significant milestone during its testing phase. According to Wu, over 21 million wallet addresses were created by Shiba Inu enthusiasts while Shibarium was in testnet. In light of the current situation, users are being advised to exercise caution and temporarily avoid using Shibarium.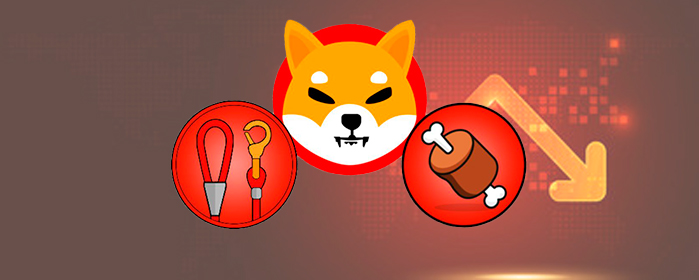 In the wake of this incident, tokens within the Shiba Inu ecosystem have experienced a significant decline. Over the past 24 hours, Shiba Inu has lost a leading zero and is now trading at $0.000009289, representing a substantial 6.68% drop. Similarly, Bone (BONE), the official gas token of Shibarium, has fallen by more than 12% in the past 24 hours.
Shibarium, which launched on August 16 after months of anticipation, is built around an innovative consensus mechanism known as proof of participation (PoP). This approach selects delegators based on the size of their cryptocurrency holdings.
The Shiba Inu team chose to use the proof of participation (PoP) consensus mechanism to avoid the inherent costs associated with traditional proof-of-work consensus. Additionally, Shibarium has been designed to interact with the Ethereum layer one blockchain, providing an efficient and cost-effective platform, according to the Shiba Inu team.
The Shibarium RPC website is currently down and unreachable. The project's Discord has also allegedly blocked user messages after the problems started.
The launch of Shibarium, which was intended to be a gateway to a thriving and affordable ecosystem, has been hampered by apparent technical issues. The Shibarium network is part of a broader initiative to position Shiba Inu as a legitimate blockchain project, distancing itself from the meme coin label it has held since its launch in August 2020.