Solana (SOL)'s price had been dropping for weeks due to its connection to the defunct cryptocurrency exchange FTX, but it has now begun to rise again, signaling a potential return of bullish action.
According to statistics provided by CoinGecko, the price of Solana has increased by more than 16% in the previous 24 hours, reaching about $13.77 at the time of this writing. This represents a weekly increase of 24.2%.
The price of SOL dropped for over nine consecutive trading days, bottoming out at just over $8 per share last Friday, before surging up above $13 on Tuesday.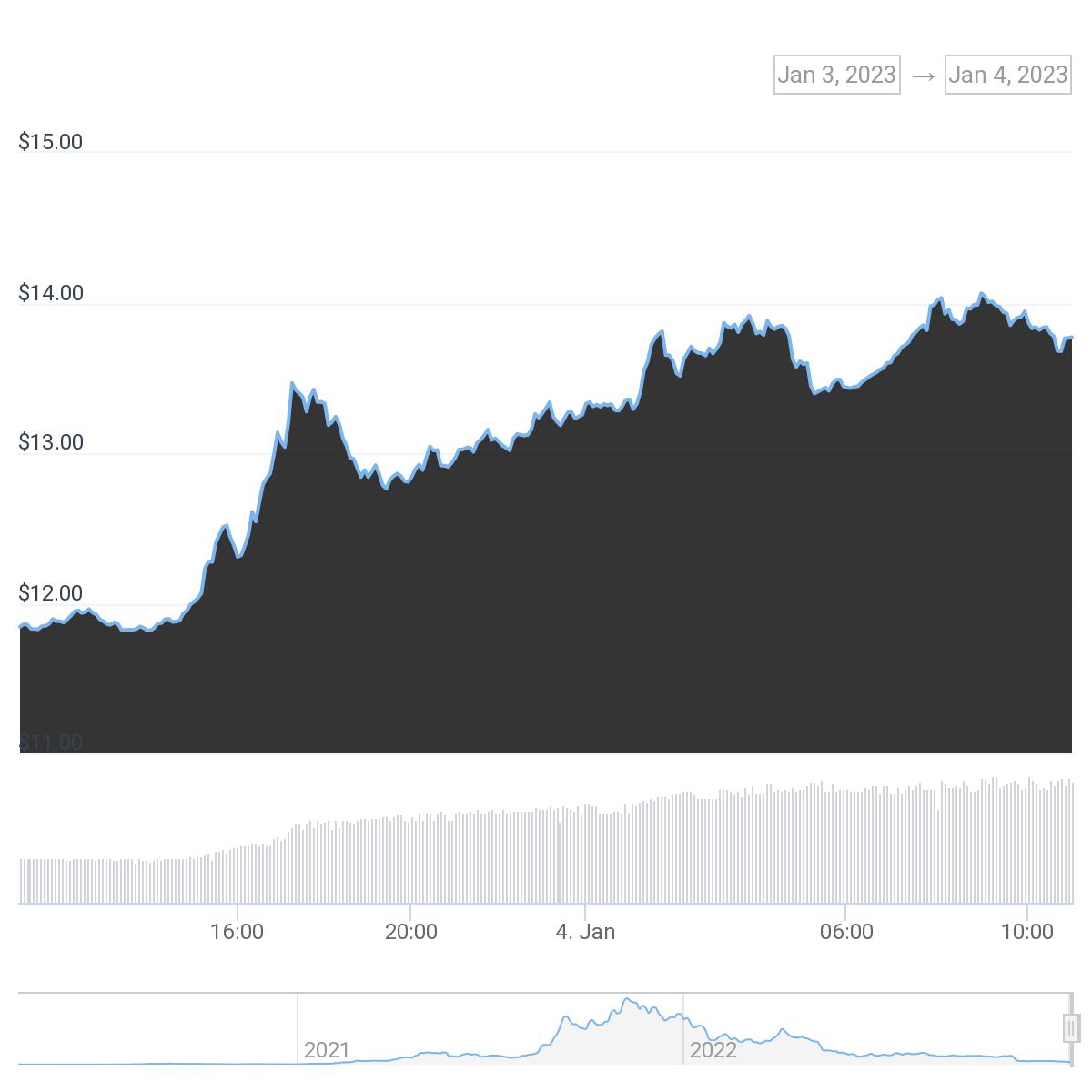 According to data shown on Coinglass, the current price spike has resulted in the liquidation of around $6.7 million worth of short bets.
Since the failure of the FTX exchange in November and the following meltdown of the market, this is the greatest short liquidation that has taken place.
Based on data provided by Coinglass, funding rates for SOL permanent swaps are significantly negative. This indicates that traders are still bearish and wagering on the price of the token to plummet, which is also referred to as shorting.
Even with all the excitement around the meme token, Solana's future is cloudy despite the fact that it has shown some signs of improvement. Solana, which was the fifth biggest coin in early November, is now the fifteenth largest coin and the most popular on CoinMarketCap's trending list.
So What is BONK Exactly?
The Bonk (BONK) token is a recently introduced meme token that was just released a few days ago. It airdropped fifty percent of its total supply of tokens, which was 56 trillion, to the wallets of a diverse group of Solana developers and NFT collectors.
The term "airdrop" is used to describe the unannounced and often free delivery of a cryptocurrency token or coin to a large number of wallet addresses.
In only the last twenty-four hours, the on-chain volumes of Bonk reached more than nineteen million dollars. At the time of this writing, BONK's price has increased by a staggering 138% over the course of the last twenty-four hours.