As per latest reports, the co-founder for Terraform Labs, Do Kwon, was arrested on Thursday in Montenegro. The Interior Minister of Montenegro took it to Twitter and confirmed that Do Kwon was arrested from the airport in Podgorica, the country's capital. The disgraced crypto entrepreneur was arrested for being in possession of falsified documents. After the arrest, the Montenegrin authorities confirmed whether the individual arrested was Do Kwon or not.
U PODGORICI UHAPŠEN JEDAN OD NAJTRAŽENIJIH SVJETSKIH BJEGUNACA

Crnogrska policija lišila je slobode lice za koje se sumnja da je jedan od najtraženijih bjegunaca, južnokorejski državljanin Do Kwon, suosnivač i izvršni direktor Terraform Labs sa sjedištem u Singapuru.
1/2

— Filip Adzic (@filip_adzic) March 23, 2023
Do Kwon was identified not too long after the arrest, though. Nonetheless, the arrest took place almost a year after the fallout of the Terra Ecosystem, causing losses of billions of dollars to investors and traders. The collapse of Terra in 2022 led to a chain of events that pushed the crypto market into an extensive bearish phase. Moreover, the collapse inevitably paved the way for a spiral of collapses in the sector.
Do Kwon to Face Charges from US Prosecutors
Just hours after his arrest in Montenegro, US prosecutors charged Kwon on the count of fraud. At the same time, the 31-year-old entrepreneur has also been charged with eight different counts of commodities fraud, securities fraud, wire fraud, and many more. Similarly, the prosecutors also allege that Kwon was involved in a conspiracy to defraud and engage in market manipulation.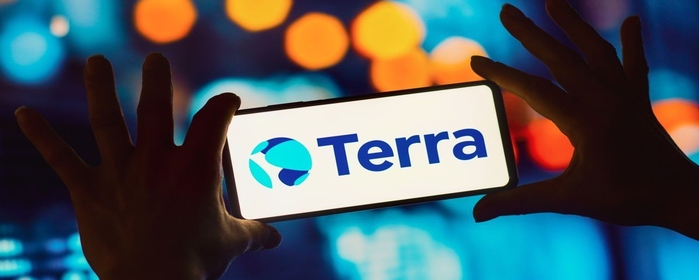 Furthermore, some additional charges against Kwon revolve around a series of misleading statements about the efficiency and the effectiveness of the USTC. The main reason for making such statements in the first place was to maintain USTC's peg with the US dollar. It is highly likely for Do Kwon to also face criminal charges by the Basic State Prosecution Office for using forged travel documents.
Soon after the South Korean Authorities raided his home last year, they issued an arrest warrant for Kwon. The situation escalated when Interpol approved South Korea's request to issue a red notice against Kwon, making him a wanted international criminal. Just last month, the SEC also charged him with fraud charges, citing his role in the collapse of LUNA and the algorithmic stablecoin, UST, under the banner of Terra.
Terra (LUNA) Sheds Over 6%
After the news of Kwon's arrest surfaced, Terra (LUNA) made a huge downward slide in the crypto market. The coin has lost 6.32% in the last 24 hours, and is currently trading at $1.32. Its market cap is down to $316.25 million whereas its 24-hour trading volume has shot up by over 55%.