In a recent development, the Arbitrum community has warned people to stay vigilant of fraudulent websites and pages that claim to offer free token airdrops. The layer-2 scaling solution firm's upcoming ARB token has become popular among scammers. The Arbitrum Foundation announced the official airdrop of approximately 10 billion governance tokens on March 16. Furthermore, these tokens would offer holders the power to vote on code changes.
Be aware of a fake @arbitrum Twitter account which is advertising a token Airdrop.

Do not interact with this Airdrop.

Always verify Twitter accounts and URLs from trusted sources.

Stay vigilant! pic.twitter.com/gTlSNRzd6l

— CertiK Alert (@CertiKAlert) March 19, 2023
The official airdrop is expected to kick off on March 23. The scammers have, unfortunately, seemed hyperactive to ruin the party for consumers. In the past, scammers were able to exploit and steal funds of many users in similar activities for different protocols. Thus, the Arbitrum community is trying to stay vigilant. These scammers have crafted a few smart ways of stealing funds from original owners.
The Fake Arbitrum Airdrop Fiasco Continues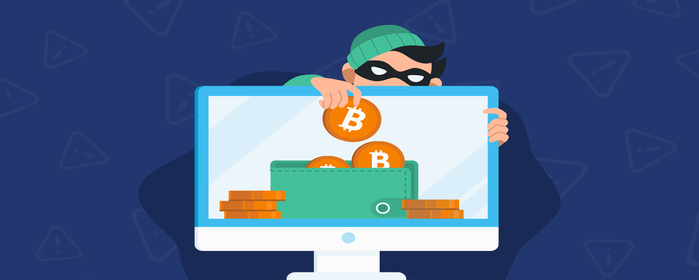 A March 19 post by the blockchain security firm, Redefine, highlighted a website that impersonated the official Airdrop website. The website under discussion asks users for access to their funds. Incase a user falls prey to this, they could lose the assets stored in their wallets.
Furthermore, another blockchain security firm, CertiK, pointed fingers towards a fake Arbitrum Twitter account, @arbitrum_launch. Just like the fake website, the fake account is indulged in falsely advertising the token airdrop. However, users have been warned not to interact with the account under any circumstances.
Users and different firms are discovering new scams related to the airdrop. A reddit user, CryptoMaximalist, highlighted that the scammers are taking advantage of the complexity of crypto. They are responsible for manipulating the users by promising free money. Furthermore, CryptoMaximalist claims that they discovered more fake Arbitrum accounts on twitter. It was advised to users to keep an eye out on them spamming multiple links in different subreddits.
Over the previous week, the Web3-based anti-scam tool Scam Sniffer stated that it discovered a total of 273 phishing websites. However, the number of these fake websites is expected to increase till the official airdrop.