In recent years, the cryptocurrency market has been rapidly expanding. The digital asset industry has grown significantly over the past few years. It now has more than 16,500 tokens, making it a major global financial market. Also, a large number of exchanges give crypto-related services.
Although the market has gained greatly in the last few years, it also goes through recessions and crashes. Lately, substantial investments were pulled out of the market amid a similar crash. The crypto market has remained sluggish for the last few weeks.
Bitcoin is stuck at $41K-$42K, Ethereum below $3,100
Bitcoin has been backed as one of the world's most influential digital assets since it was introduced in 2009. Bitcoin continues to outpace other crypto tokens by a wide margin. Other coins' price patterns are also known to be influenced by Bitcoin's price trajectory. Earlier this week, Bitcoin suffered a major price crash. Since then, the currency has had a hard time regaining its lost value.
Global crypto market capitalization has fallen to $1.98 trillion. A few months back, the industry reached a record market cap of over $3 Trillion. Furthermore, Bitcoin has declined by 10.50% in the last seven days, trading at around $41,000.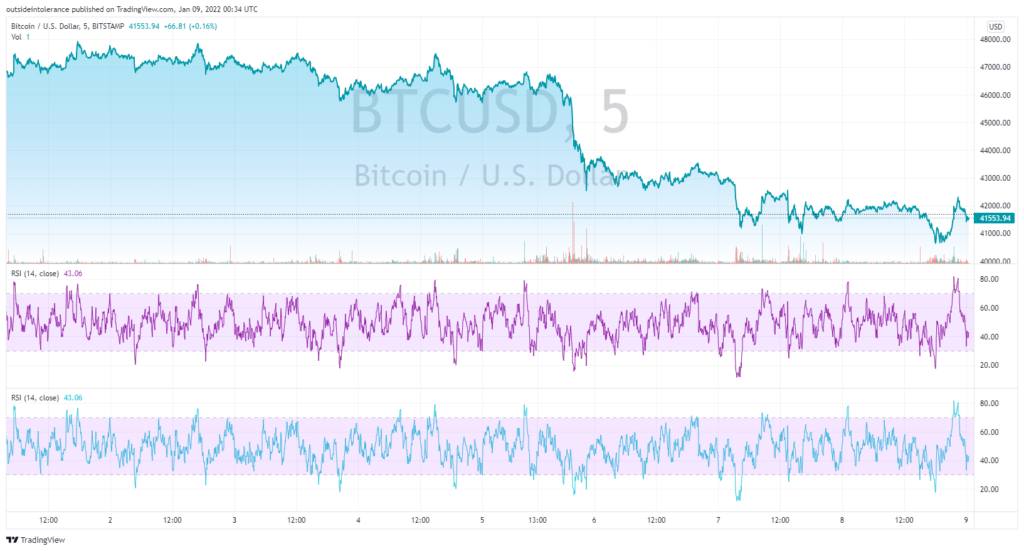 Bitcoin's market capitalization is currently $786 billion. In addition, Bitcoin's trading volume has also declined, slipping below to $28 billion. Still, Bitcoin's market dominance has grown to 40.6%. To trigger a bull run, the coin has to cover its losses of the last couple of weeks. Otherwise, another major dip might come its way.
A recession hit the market as a whole, and Ethereum also faced difficulties moving back up. Ethereum's dominance has decreased to 19.6% after its recent dip. The token is valued below $3,100 at the time of writing. The coin has fallen by a further 4% in the last 24 hours. With a market capitalization of under $367 Billion and a 24-hour trading volume close to $16 Billion, ETH is crashing in the market. Within the last five days, ETH has fallen from over $3,800 to below $3,100, as shown in the chart below.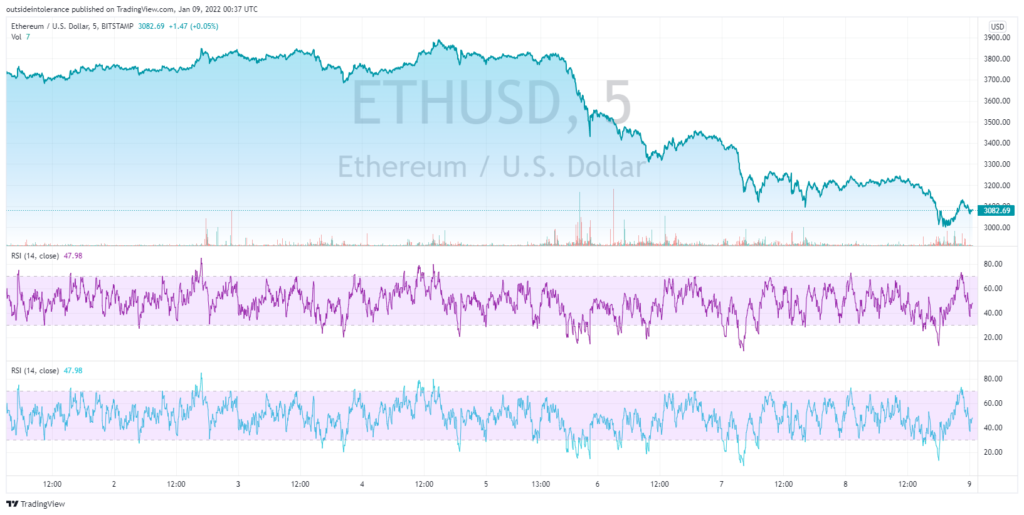 FTM falls over 12%, as ATOM slid to almost $36
FTM has suffered double-digit percentage losses. By the time of writing, the coin has lost almost 12.60% of its value, and its market price is around $2.33. Over the past two weeks, FTM was one of the most prominent performers. Currently, the price of the token is 10% below that of last week. The market capitalization of FTM is more than $5.80 billion. Likewise, its trading volume is around $1.67 billion.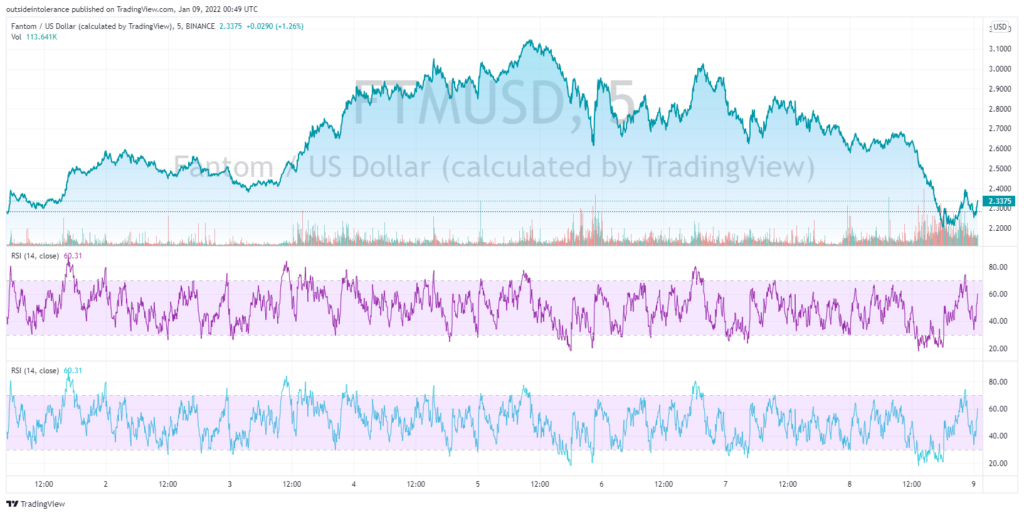 The last day has seen a lot of losses in the crypto market. ATOM saw significant losses in the market. At $36.12, it is valued at almost 9.20% less than the previous week's gains. ATOM had notched significant gains in the past week and was among the top performing coins. Because of this, even after shedding a lot, the coin is still 0.50% higher in its weekly price change. The token has a market capitalization of over $8.17 billion and a trading volume of a little under $1.99 billion, with over 226 million ATOM tokens in circulation.
Moreover, NEAR has plunged by over 9.50%. It has now reached $13.77 in its value. Tron's TRX is down by over 4.50% in the last day or so. The weekly losses for TRX are now over 15%. Among other losers, UNI has shed over 5.50%, and SHIB has lost 5.70%. AVAX, LUNA, and DOT were also bleeding in the latest market trading hours..
ICP and SOL stay green in a bleeding crypto market
Only a small number of top cryptocurrencies have shown green candles since the last day. With gains of almost 11%, Internet Computer (ICP) was the top performer. At the time of writing, the value of ICP is slightly below $33.50. Below is a graph showing how ICP USD has fluctuated over the last week. During the past week, ICP has gained almost 33%.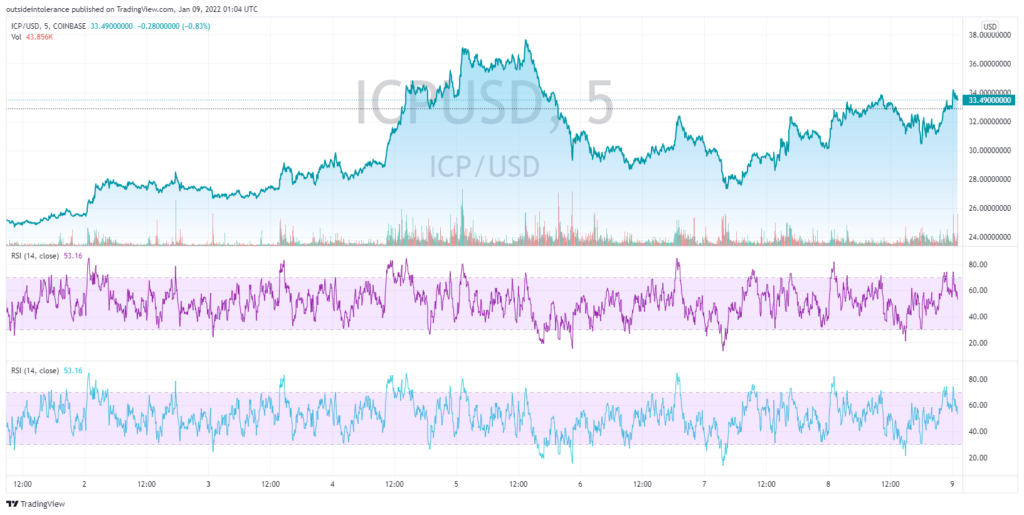 According to CoinmarketCap, the coin has a market cap of $6.54 billion and a trading volume of $894 million. Last week, ICP was the only crypto asset that stood out from the crowd. This led to investors and traders increasingly becoming interested in it.
On the other hand, SOL gained over 2.45% to reach $141. This might be a good sign for holders of one of the most losing coins of the last week. However, it has still shed almost 20% in one week's time. Therefore, investors are staying cautious about the coin's performance.
There were no such positively performing coins in the market. Apart from ICP and SOL, only LEO recorded green results in its daily price change. The coin is now $3.76 after gaining over 5% in the last 24 hours. This increase in price has helped the coin to recover its losses from the previous week.
Conclusion of the crypto market
The price trajectory of several coins illustrates that the crypto market continues to struggle. Since Bitcoin and Ethereum are failing to cross local resistance levels, investors are becoming cautious about further losses. It will be interesting to see how they perform next week. The digital asset industry may soon see another price crash if BTC fails to hold strong positions.