Cryptocurrencies are gaining more popularity and relevance across different industries and fields. Since the crypto space is becoming more and more popular, a growing number of celebrities are gracing the crypto world in one way or another. As part of their marketing and advertising strategies, exchanges and platforms contract with public figures. Organizations from Australia are the latest ones to join in on the crypto frenzy.
A strong NFT sector has also helped the crypto market gain more traction in the sports and entertainment industries. There are several new projects that are trying to connect the two worlds. We have seen players in boxing, soccer, and NBC spend lavishly on various NFTs from various projects. Several tennis players are now taking part in the same trend by using NFTs.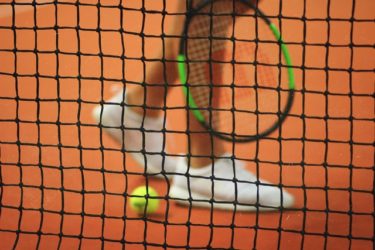 BTC Markets from Australia announces sponsorship of tennis player Ajla Tomljanovic
BTC Markets, the most prominent digital asset exchange of Australia, announced that it will sponsor Ajla Tomljanovic. She is a professional tennis player from Australia. Her sponsorship includes the Australian Open and Sydney Tennis Classic. These tournaments are taking place this month.
The sponsorship deal was announced on Tuesday by BTC Markets via Twitter. In a statement, the exchange noted that Tomljanovic will be in partnership with BTC markets, and her selection was influenced by a surge in female investor activity during the last year in Australia. With an NFT as proof of attendance, users of BTC Markets can now win tickets to the tournaments. Users will also have the opportunity to meet the tennis star. 
Popular personalities and celebrities continue to embrace crypto
Various cryptocurrency exchanges have teamed up with sports and entertainment figures in the last few months. Cryptocurrency gained widespread acceptance and recognition in the year 2021. NFTs were a major factor in this growth.
Tom Brady, a seven-time Super Bowl champion, previously collaborated with FTX trading. As part of the endorsement deal, he received an equity stake in FTX trading. A commercial for Crypto.com was also filmed by Matt Damon. These collaborations demonstrate a deeply rooted connection between celebrities and the crypto world. A Dogecoin NFT was also launched by tennis star Naomi Osaka.
A similar trend has also caught the attention of BTC Markets. To increase its popularity and usability further, the cryptocurrency exchange explores new dimensions. Currently, it serves over 325,000 members within Australia. Over $14 Billion has been traded on the platform by these clients. As part of the expansion plan, David Raper and Garry Duursma were hired as senior advisors for the BTC Markets. Ajla Tomljanovic's sponsorship agreement illustrates the plan for the exchange in the near future.