Recently, Polygon announced its 2.0 version, which will serve as the "value layer of the internet". Polygon 2.0 will enable users to create, exchange, and program value on the web, without relying on intermediaries or gatekeepers. Polygon will also support various use cases such as decentralized finance, digital ownership, and innovative coordination methods, however, will this change or influence the price of Matic? 
One of the main features of Polygon 2.0 is the introduction of ZK-Rollups, a technology that aggregates multiple transactions into a single proof that can be verified on Ethereum. ZK-Rollups can reduce gas fees and increase throughput by orders of magnitude while maintaining the security and composability of Ethereum.
Another feature of Polygon 2.0 is the integration of data availability solutions, such as Avail by The Graph, which will ensure that the data needed to verify transactions on Polygon is always accessible and tamper-proof. This will prevent data withholding attacks and improve the reliability of Polygon.
Polygon 2.0 will also offer a modular and flexible framework for developers to build and deploy their own scaling solutions on Polygon, using different consensus mechanisms, execution environments, and interoperability protocols. This will allow for greater customization and innovation on Polygon.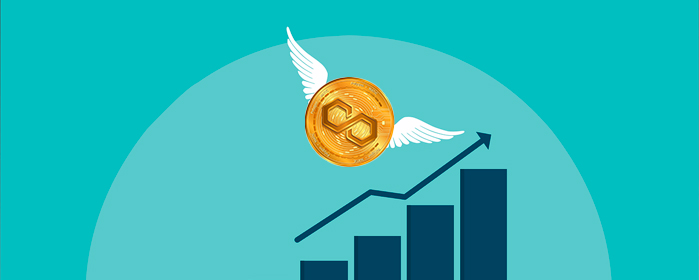 Polygon 2.0 Could Give MATIC a Second Chance
One of the metrics that Santiment tracks is the weighted sentiment, which measures how positive or negative the crypto community is about a certain coin. In April, MATIC had a low weighted sentiment of -2.20, indicating a lack of enthusiasm and confidence from the traders.
However, Polygon 2.0 has received positive feedback from the crypto community, as it promises to enhance the scalability and usability of Ethereum, which is facing increasing congestion and competition from other blockchains. Polygon's native token, MATIC, has also seen a surge in price and adoption, as more users and projects migrate to Polygon.
Polygon 2.0 is expected to launch in the second half of 2023, following a series of tests and audits. Polygon hopes that its 2.0 version will usher in a new era for Ethereum scaling and bring the vision of Web3 closer to reality.