The cryptocurrency market is facing a new wave of regulatory challenges in the United States, as the Securities and Exchange Commission (SEC) has intensified its scrutiny of crypto exchanges and assets. In response to this uncertain environment, some trading platforms have decided to delist certain tokens for their US customers, citing the need to comply with the evolving rules.
One of these platforms is eToro, a social trading and investment company that offers a variety of crypto assets to its users. On June 13, 2023, eToro announced that it would delist four tokens for its US customers: Algorand (ALGO), Decentraland (MANA), Dash (DASH), and Polygon (MATIC). These tokens will no longer be available for new trades on eToro's US platform starting from July 13, 2023.
eToro has a framework in place which reviews the cryptoassets we offer in light of the rapidly evolving regulatory landscape. Due to recent developments, we will be making some changes to our crypto offering for US customers. (1/5)

— eToro US (@eToroUS) June 12, 2023
eToro did not specify the exact reasons behind the delisting, but it hinted that it was related to the recent legal actions taken by the SEC against Coinbase and Binance.
The SEC has accused these exchanges of offering unregistered securities to their customers and has added several new tokens to its list of crypto assets that it considers securities. Some of these tokens include Solana (SOL), Cardano (ADA), Binance Coin (BNB), Cosmos (ATOM), and Polygon (MATIC).
The Reasons Behind the Decision Will Definitely Impact the Market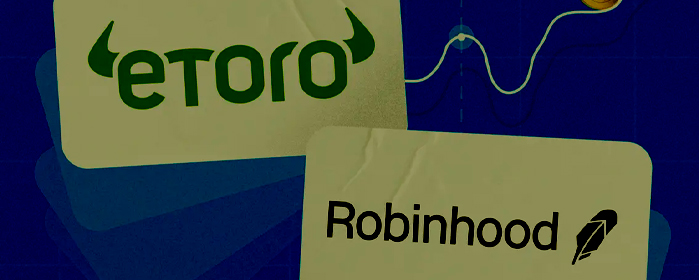 The delisting of these tokens by eToro is a precautionary measure to avoid potential regulatory issues in the future. eToro said that it is constantly reviewing its crypto offering in light of the changing regulatory landscape and that it is collaborating with regulators to ensure compliance. The exchange also clarified that the delisting only affects its US customers and that the four tokens will remain available for trading in other markets.
The move by eToro follows a similar decision by Robinhood, another popular stock brokerage that also offers crypto trading. Robinhood announced that it would delist SOL, ADA, and MATIC for its US customers last week, amid the SEC's crackdown on crypto exchanges. Both eToro and Robinhood are delisting these tokens voluntarily, rather than being forced by the SEC.
The delisting of these tokens by eToro and Robinhood shows how the crypto market is adapting to the increasing regulatory pressure in the US. While some platforms are choosing to limit their crypto offerings, others are trying to work with regulators to obtain licenses and approvals.