The cryptocurrency market has been experiencing a turbulent period in the past few days, with major coins such as Bitcoin, Ether, and XRP suffering significant losses. According to a recent report, Bitcoin dropped by 0.69%, Ether by 0.42%, and XRP by a whopping 5.36% on Monday, wiping out billions of dollars from the market capitalization of these digital assets.
In Wednesday's afternoon Asian trading, both Bitcoin and Ether declined, with Ripple's XRP leading losses among the other top 10 non-stablecoins. Amid its ongoing legal dispute with the U.S. Securities and Exchange Commission (SEC), crypto exchange Binance's BNB token led the gains among the top 10 traded tokens. Investors anticipate the Federal Reserve's announcement of its interest rate decision later on Wednesday when it is anticipated that rates will remain unchanged at 5%–5.25%.
Market Indicators were All Red on Wednesday
According to data from CoinMarketCap, Bitcoin decreased 0.69% to US$25,894 in the 24 hours leading up to 4 p.m. in Hong Kong. Following lawsuits filed by U.S. officials against two of the top cryptocurrency exchanges in the world, Binance, and Coinbase, the largest cryptocurrency by market capitalization has lost 3.40% over the past week.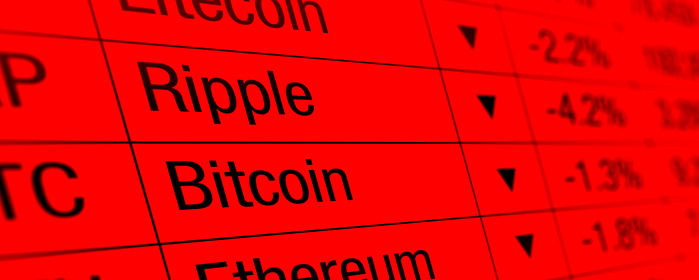 The second-largest cryptocurrency in the world, ether, lost 0.42% over the last day to US$1,741, increasing its weekly losses to 7.18%. 
Over the last 24 hours, BNB, the native token of Binance, the largest cryptocurrency exchange in the world, increased by 4.93% to US$246. Its losses for the week fell to 10.95% as a result. 
The gains followed a U.S. federal judge's decision on Tuesday to reject the SEC's request to freeze Binance.US's assets. The ruling permits Binance.US to carry on with its business while it fights a complaint that the regulator brought against it last week. The SEC asserts that Binance.US offered and sold unregistered securities while failing to register as a securities exchange. 
Ripple's XRP coin was the greatest loser in a parallel scenario combining the SEC and cryptocurrencies, falling 5.36% to US$0.5013 in a single day and 4.93% for the entire week. After the so-called "Hinman documents," which bear William Hinman's name and were disclosed, the price fell.