Ripple's XRP is having one of its best weeks. Boosted by a court ruling that favoured Ripple, XRP has in the last 24 hours surged by 15%. Among the top ten, only Binance Coin comes close to this performance with around the same record gains. However, a look at the last 7 days, XRP has more than doubled its gains against the Binance Coin. It has further climbed to fourth place in the market rankings with roughly $20 billion between it and 3rd ranked Binance coin.
The weekend surge was triggered by a court ruling in which Magistrate Judge Sarah Netburn denied the U.S. Securities and Exchange Commission (SEC) access to the financial records of Ripple executives Brad Garlinghouse and Chris Larsen. This was the second win in a week for the company. Earlier, Ripple was allowed access to the SEC's documents for Bitcoin and Ethereum.
Following the announcement on Friday, XRP began pumping and at the time of press has climbed to a new year high of $1.17. This marks an 80% price surge from the last 7 days. It is especially a revelation that the only shackle holding the tokens price is the SEC case. The latest price performance has seen it go above the levels it was trading prior to the case being forwarded.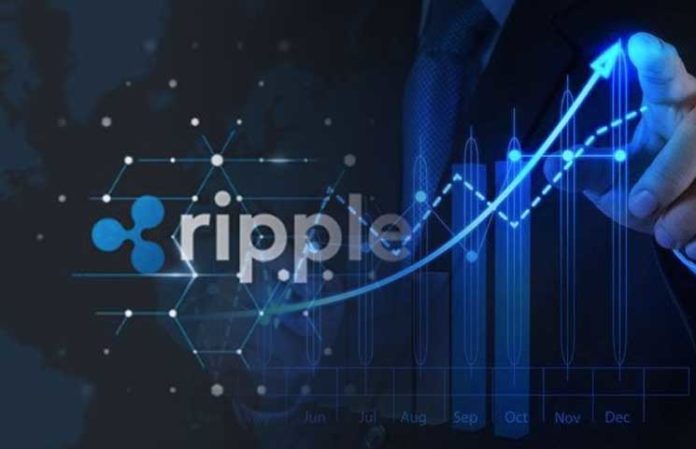 With Ripple still struggling to get into partnerships and the digital asset delisted in major US-based exchanges, this has been a major accomplishment by the bulls.
Veteran Trader Backs XRP To Soar
As XRP continues to show great promise, bulls will appreciate comments from veteran trader Peter Brandt. The trader who has been involved with Bitcoin for years is calling for new all-time highs for XRP. With over 40 years of trading experience, Brandt has in the past admitted he has not found a more exciting asset like Bitcoin.
Brandt who often creates charts and comments on other digital assets has shown XRP reaching new highs. The trader described that the inverted H&S with stunted RS are mounting pressure which will push prices to ATHs.
In 2017, XRP set an all-time high of $3.84. Just like most of its peers which have reached their 2017 highs, bulls are looking to close the year at similar levels. However, much of this hinges on the court case. If Ripple wins, an aggressive and violent price surge is set to follow. But a loss will lead to a catastrophic price crash.