The XRP token, which is involved in a legal dispute with the SEC, saw a significant price increase of more than 90% on July 13 after a partial win in the court case. The cryptocurrency reached a new high for the year of $0.90, showing strong market confidence in its future prospects.
In the last 24 hours, the South Korean crypto exchange Upbit has seen more trading activity for XRP tokens than for Bitcoin (BTC). The XRP/KRW trading pair recorded $2.6 billion in trading volume, driven by Ripple's partial victory against the United States Securities and Exchange (SEC) Commission in their ongoing legal dispute.
XRP token was the most traded cryptocurrency on Upbit on the last day, contributing to 46% of the total volume. Bitcoin was far behind with only 5% of the share. XRP token also sparked a positive trend in the crypto market, as many other altcoins increased by double digits.
The token's popularity soared not only in South Korea but also in other markets. On July 13, XRP reached a new yearly peak of $0.91, a 92% increase from the previous day.
This impressive performance propelled XRP from the seventh to the fourth spot in the market cap ranking. The token's market value also jumped by $21.2 billion in a matter of hours, hitting $46.1 billion for the first time in a year.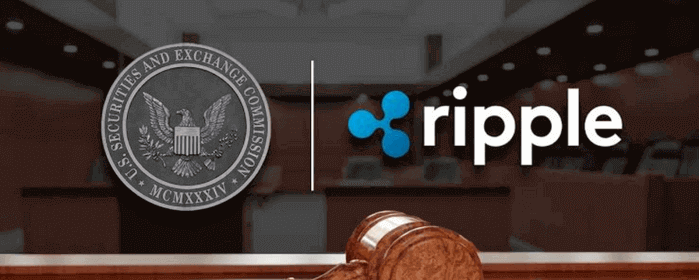 Why is XRP Price Up? 
On July 13, Ripple Labs won a summary judgment in a court case against the SEC, which claimed that the XRP token was a security. The judge ruled that the token did not meet the criteria of security when traded on digital asset exchanges.
The XRP community welcomed the judgment as it could end the uncertainty and restrictions caused by the SEC lawsuit filed in 2020. Several crypto exchanges in the U.S., such as Coinbase, Kraken, OKX, and Gemini, have already announced plans to relist the XRP token.
The summary judgment in favor of the crypto company was met with cheers from the crypto community, who saw it as a landmark event, but also with caution from some who warned that it was not a complete victory yet. 
Stephen Palley, a lawyer, pointed out that the summary judgment was only partial and that the ruling by Judge Torres may not have a binding effect. He also advised the crypto community that the SEC may still challenge the judgment in a higher court.