The crypto lending industry has been rocked by a series of scandals and lawsuits in the past year, and one of the most prominent cases involves Celsius Network, a platform that offered high-interest rates on crypto deposits. The company's founder and former CEO, Alex Mashinsky, was arrested on July 13 by federal authorities and sued by several regulators for securities fraud.
According to the SEC, Celsius Network raised over $1.2 billion from investors through the sale of unregistered securities called CEL tokens, which were marketed as equity-like instruments that entitled holders to a share of the company's profits. 
Celsius Legal Plot Continues to Thickens
However, the SEC alleges that Celsius Network did not disclose the risks and costs associated with its lending operations, such as the use of leverage, margin calls, and liquidations. The SEC also claims that Celsius Network misrepresented its financial condition and performance, and failed to register as a broker-dealer or an investment adviser.
The SEC's lawsuit was joined by the Commodity Futures Trading Commission (CFTC), which accused Celsius Network of illegally offering leveraged retail commodity transactions in crypto assets, and the Federal Trade Commission (FTC), which charged Celsius Network with deceptive and unfair practices in violation of consumer protection laws. 
The regulators are seeking injunctions, disgorgement, civil penalties, and other relief against Celsius Network and Mashinsky.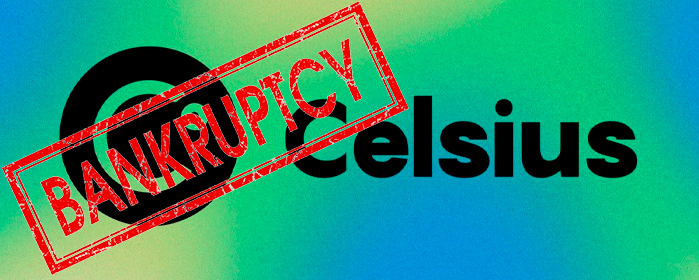 Mashinsky, who is a Ukrainian-born entrepreneur and a pioneer of voice-over-internet protocol (VoIP) technology, has denied any wrongdoing and vowed to fight the charges. He resigned as CEO of Celsius Network in June, after the company filed for bankruptcy protection in Delaware.
UPDATE: Per DOJ indictment, legal minds expect Alex Mashinsky to face a lengthy prison sentence.

"These (DOJ) charges, and the scale of capital involved, means he doesn't have a meaningful path to a plea; looking at 15-20 years."

Securities fraud, wire fraud, conspiracy:…

— Andrew (@AP_Abacus) July 13, 2023
Celsius Network claimed that it was unable to meet customer withdrawal requests after losing hundreds of millions of dollars in the collapse of TerraUSD, a stablecoin that was backed by Terraform Labs, a South Korean blockchain company. TerraUSD's peg to the U.S. dollar broke in November 2022, triggering a massive sell-off and a liquidity crisis in the crypto market.
Celsius Network's downfall has been a major blow to the crypto lending sector, which has been under increased scrutiny and regulation from authorities around the world. Crypto lenders offer attractive returns to investors who deposit their digital assets on their platforms, but they also expose them to significant risks and volatility.
Many crypto lenders operate without licenses or oversight, and some have been accused of engaging in fraud, Ponzi schemes, or market manipulation. Investors who entrust their funds to these platforms may face losses, delays, or difficulties in accessing their money.