The FTX saga severely disrupted the crypto space but it is far from over. With every passing day there is a different angle to the troubling story. In a recent twist, FTX's sister company Alameda Research has taken Voyager to court after filing a $446 million lawsuit against the now-bankrupt crypto lender. The lawsuit filing is an effort to snatch back the loan repayments FTX made prior to its collapse. Both organizations filed for bankruptcy later last year, with Voyager filing bankruptcy four months before FTX. Following the bankruptcy filing, the crypto lender demanded the repayment of all pending loans to FTX and Alameda. 
FTX lawyers claim that these repayments are eligible to be taken back as they were made close to the fall of FTX and Alameda. Keeping in mind the financial repayments, FTX argued that it paid Voyager almost $248.8 million in September. The payment was succeeded by another amount of an additional $193.9 million in October. Similarly, the court filing shows an extra $3.2 million was also handed out as an interest payment.
Alameda vs. Voyager – Legal Battle of Bankrupt Firms
Lawyers claim these funds are recoverable on an administrative priority basis according to sections 503 and 507 of the Bankruptcy Code. These recovered funds can, later on, be utilized to repay the creditors of the exchange. The news of Alameda filing a lawsuit follows the court's approval regarding selling a percentage of its assets to Binance.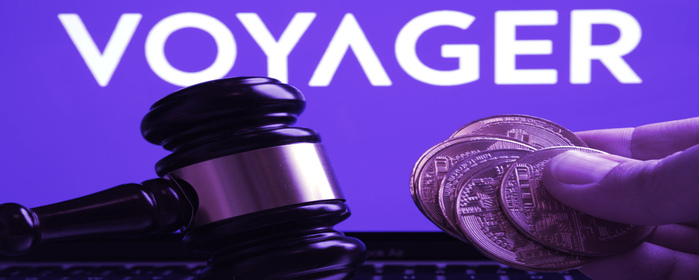 When Voyager filed for bankruptcy, the crypto lender had approximately ten different balance sheets with Alameda Research. Based on filings throughout September and October 2022, Voyager held FTT and SRM as collateral against the loans. These loans were made from various cryptocurrencies, including BTC, DOGE, USDC, and many other tokens. When these loans were repaid, they were handed over as BTC, ETH, and other cryptocurrencies.
Furthermore, FTX confirmed that Alameda resorted to using FTX customer deposits for several risky investments. The exchange also made it clear that Voyager was among the firms that knew of the situation but chose not to care. As long as the entirety of Voyager is concerned, its business model was identical to that of a feeder fund. All it did was solicit retail customers and invest their money without diligence in crypto retail funds like Alameda and Three Arrows Capital (3AC). Both of these firms are currently facing bankruptcies.