Polygon, a popular Ethereum layer 2 scaling solution, has proposed a major upgrade for its native token, MATIC. The upgrade, which is subject to approval from the Polygon community, would transform MATIC into a multipurpose token that can be used to validate multiple chains within the Polygon ecosystem. The new token would be called POL, and it would have enhanced utility and security features.
To get POL tokens in exchange for MATIC tokens, token holders can use a specific smart contract that handles the conversion. The smart contract will automatically return the same amount of POL tokens as the MATIC tokens that were sent to it.
According to Polygon, the upgrade would enable the pool of protocol participants, such as validators, to scale to support thousands of Polygon chains without sacrificing security.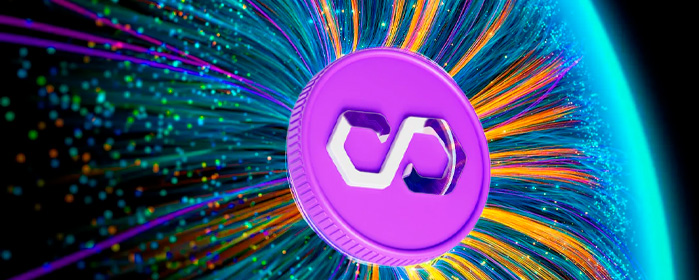 Validators would be able to stake POL and earn rewards from three sources: protocol rewards, transaction fees, and additional rewards. They would also be able to perform multiple roles on a single chain, such as generating zero-knowledge proofs and participating in data availability committees.
The upgrade would also introduce a redesigned protocol architecture, consisting of four layers: the execution layer, the security layer, the data availability layer, and the identity layer. These layers would allow for infinite scalability and interoperability among different Polygon protocols, such as Polygon PoS, zkEVM, and Supernets.
The Proposal Establishes a Grace Period
Polygon has announced a generous transition period of no less than four years for token holders to migrate to the new token. This strategy gives users a long window of opportunity to adapt to the new token without any rush or pressure.
Polygon claims that the upgrade would make POL a truly universal token for all chains and that it would align and incentivize validators to perform useful work for the network. The proposal is expected to be voted on by the Polygon community soon.