New tokens, games, and protocols are making their way into the blockchain sector. The mass adoption and wide popularity of the concept have allowed more businesses and organizations to explore opportunities in this ecosystem. In a recent development, Animoca Brands has announced that its popular mobile game, Benji Bananas will transform into the play-to-earn model. Moreover, the game will be supported by the newly launched, ApeCoin.
Animoca Brands is a digital property right company for the gaming sector and the metaverse. However, the transition of its popular game shows the rising popularity of play-to-earn games. During the first phase of transition, Benji Passes will be sold to the players. These passes will help players in collecting special tokens and rewards. The sale will start on March 17 at the official website of Benji Bananas.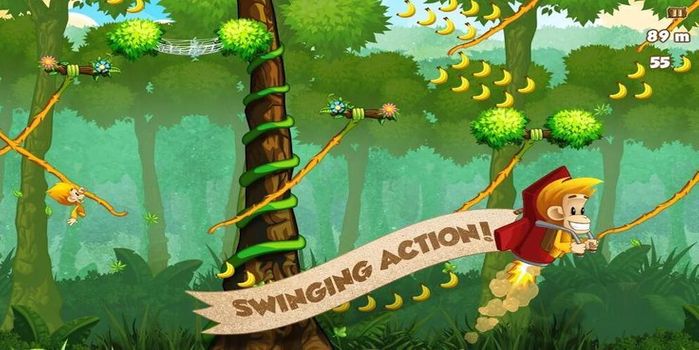 Benji Bananas gets onboard with the ApeCoin
ApeCoin (APE) is a newly issued ERC-20 governance token by ApeCoin DAO. The coin is made to support decentralized communities under Web3. ApeCoin will be the native token of the popular Bored Ape Ecosystem. The Bored Ape Yacht Club is a popular NFT collection that was launched in April 2021. Since then, the collection has gained immense popularity and has grown with the increasing popularity of NFTs. It has also launched other versions by the names of Bored Ape Kennel Club and Mutant Ape Yacht Club.
However, Benji Bananas was launched by Animoca Brands. It is available on Google Play Store and Apple Store for free. It has more than 50 million downloads, indicating that it is already a big hit among gamers. The game will become a play-to-earn model on the Ethereum blockchain. It will also start the Benji Bananas Membership Pass. It is an NFT that will help players in winning tokens in the game. These tokens could also be swapped for ApeCoin.
More details about Benji Bananas and its working model are available on its website and also on the web page of Animoca Brands. The game is simple yet catchy, as players make Benji and his friends leap into the jungle. They eat Bananas and collect points for the players. The wide popularity of the action game shows that it has the potential to grow in the play-to-earn model. Players will be more interested in earning rewards and gifts for the time they spend playing the game.